1 ¼ cups

Water

at room temperature

1 cup

Milk

at room temperature
Thanksgiving Lard Bread
Thanksgiving Lard Bread is a wonderful bread to have on standby over the holidays. If your house is anything like mine over Thanksgiving and Christmas, it's like a revolving door or guests and people I need to feed. Having a few loaves of this bread in the house ensures that no-one ever goes hungry.
It's real easy to make too. Start by mixing yeast with water and adding milk, sugar, lard, and salt. Gradually add bread flour until you have a dough. Knead the dough and leave to rise before knocking the air out of it. Place the dough in two pans and leave to rise again before baking. There you have it. Simple bread, simply delicious.
To make my version of Thanksgiving Lard Bread, you will need the following ingredients: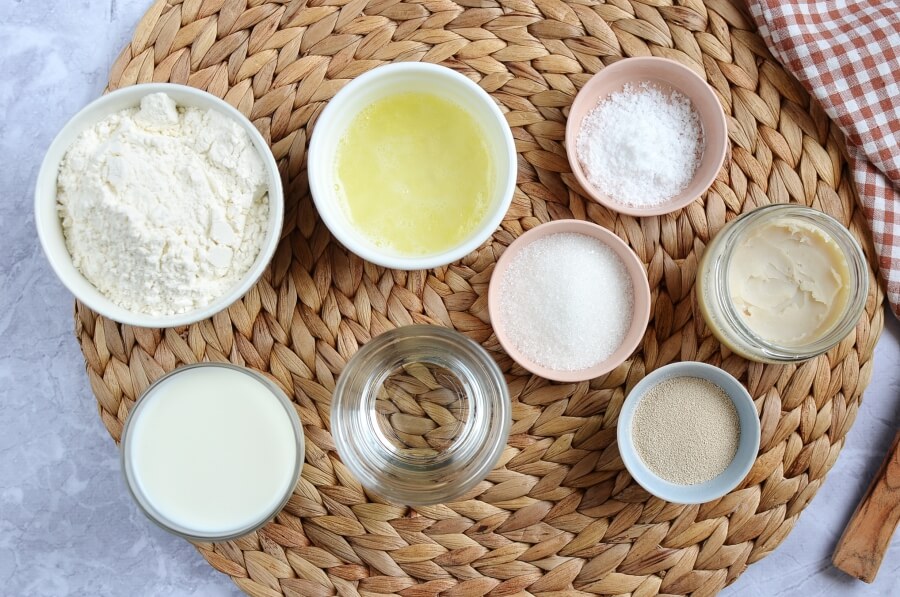 So, how do you make Thanksgiving Lard Bread?
Steps to make Thanksgiving Lard Bread
Combine yeast and water

1

Add milk, sugar, lard and salt

1

Add flour

5

Knead

8

Leave to rest

1h

Heat the oven and prepare a pan

10

Knead again

8

Leave to rise

45

Bake

45

Cool on a wire rack

45

Serve