For the frosting:

1 1/2 tsp

Vanilla extract
Vanilla-Frosted Cupcakes
My easy-peasy Vanilla-Frosted Cupcakes recipe will solve all your cupcake woes! I firmly believe in having a go-to basic recipe for all your cake needs – basic fruit loaf, basic vanilla sponge, basic brownie… and so on. Once you have your basic recipe down, you can start getting creative, swapping in ingredients, layering, trying special flavors and all sorts. But start simple! And perfect your basic recipe. This is mine for cupcakes.
A light, soft cake fragrant with vanilla and topped with buttery, fluffy frosting. It's also a great opportunity to perfect your frosting skills! This recipe makes gorgeous yummy little cupcakes, just right for any occasion, from a birthday party to the next school bake fair.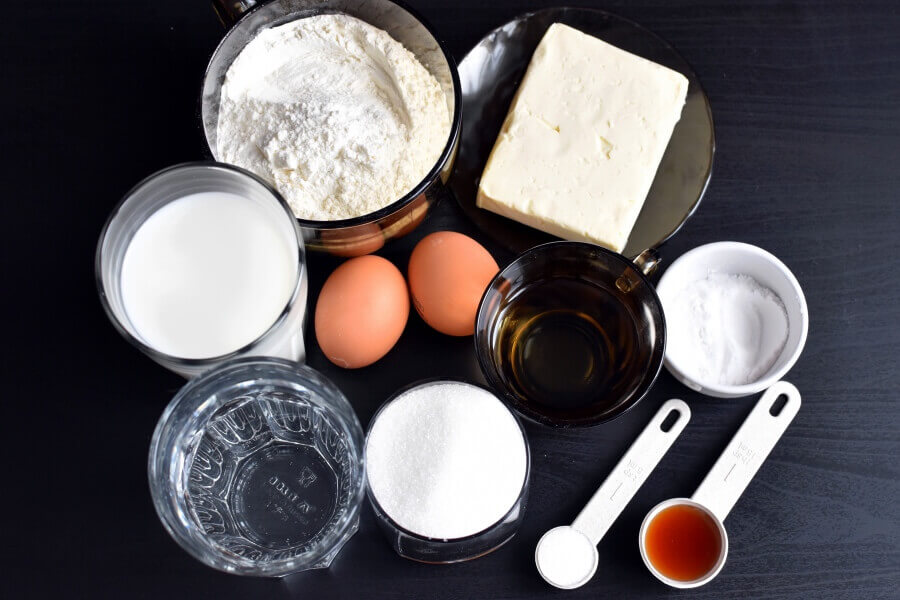 So, how to make Vanilla-Frosted Cupcakes?
Steps to make Vanilla-Frosted Cupcakes
Heat the oven and prepare a cupcake pan

2

Combine the dry ingredients

1

Combine the wet ingredients

2

Mix the wet and dry ingredients

3

Add the water

1

Bake the cupcakes

15

Cool the cupcakes

10

Combine the butter and shortening for the frosting

2

Combine the frosting ingredients

2

Pipe the frosting and Serve Vanilla-Frosted Cupcakes

5