1 bunch of

Spring onions

trimmed and finely sliced

200 g

Cherry tomatoes

halved

1 large bunch of

Parsley

fresh flat-leaf, picked and finely chopped

1 large bunch of

Fresh mint

picked and finely chopped

4 tbsp

Olive oil

extra virgin
Vegan Lentil Tabbouleh
I have perfected the Vegan Lentil Tabbouleh with this recipe. It's got all the flavors that the infamous Lebanese, vegetarian salad should have.
I have included cooked lentils, finely chopped parsley and fresh mint with spring onions, cherry tomatoes, olive oil and lemon juice, in my recipe. Traditionally served as part of a mezze platter all over the Middle East and is becoming more and more popular around the world too.
To make Lentil Tabbouleh, you will need the following ingredients: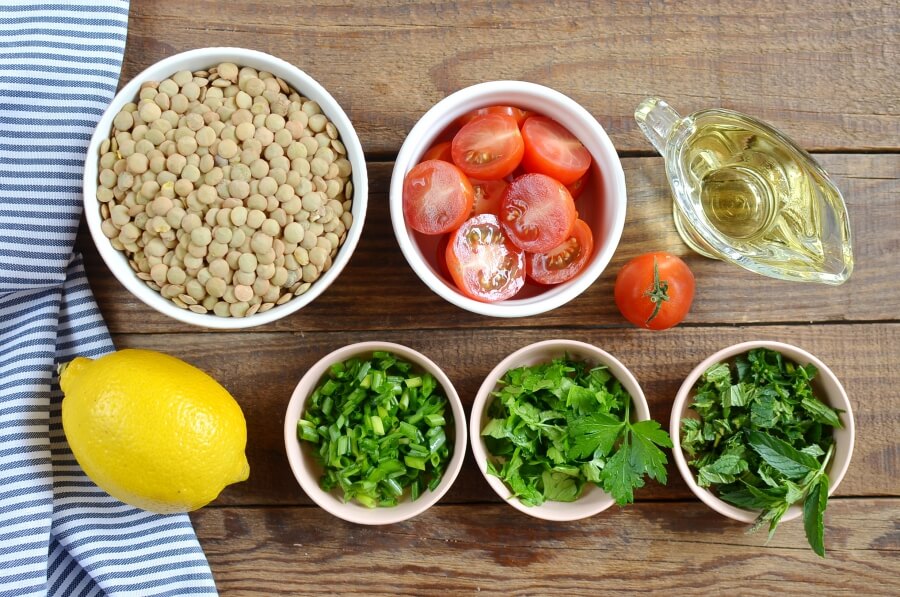 So, how to make Lentil Tabbouleh?
Steps to make Vegan Lentil Tabbouleh
Cook lentils

25

Prepare salad

5

Add dressing

1

Serve

1