6 (4 oz)

Beef

tenderloin steaks
Beef Portuguese Style
Last summer, in a village just outside Lisbon, I had unforgettable garlicky Portuguese style beef. I am not exaggerating when I say that I have dreamt about that beef dish since! I don't know about you, but something about travelling to other countries really inspires me when it comes to trying new dishes. When I travel, I always bring a notebook so I can jot down recipes and memories of delicious meals.
This is one of the recipes I brought back from my adventures in Portugal. It's quick and easy and full of flavour thanks to a red wine and garlic marinade which becomes the sauce. You simply coat the beef in a marinade made from red wine, water, garlic, chili paste, salt and pepper and then fry the steaks in oil. It really is special!
To make my version of Portuguese style beef, you will need the following ingredients: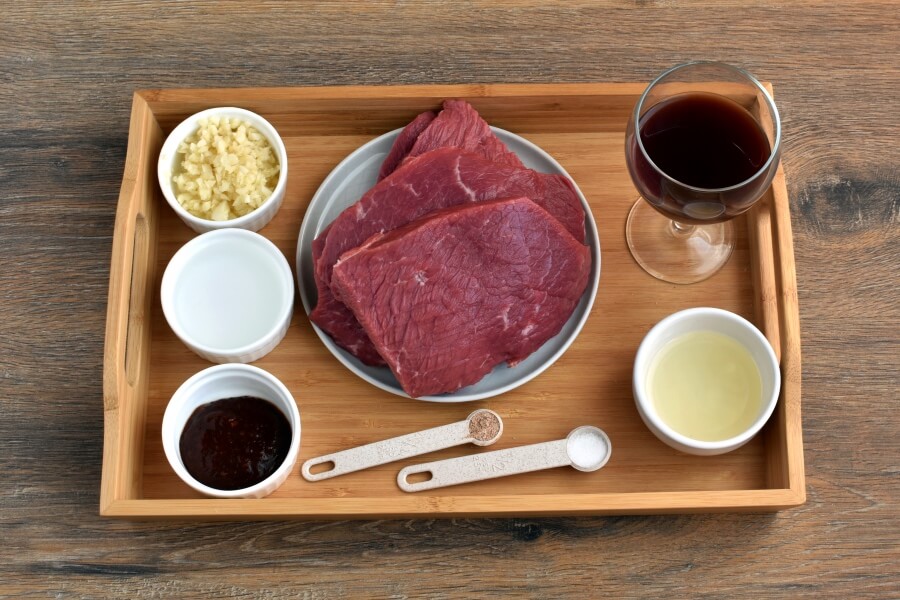 So, how do you make Portuguese style beef?
Steps to make Beef Portuguese Style
Make the marinade

1

Coat the beef

5

Fry the steaks

12

Add cooking juices to the marinade

2

Heat the oil

1

Fry the steaks again

4

Drain the oil

1

Finish cooking the beef with the marinade

2

Serve