1

Onion

peeled, thickly sliced

4

Red onion

peeled, thickly sliced

1

Quinces

peeled, cored, thickly sliced
Beef and Quince Stew
Some may feel that combining Beef and Quince Stew is an unusual pairing however, you will be converted after just one mouthful.
Traditionally this dish hails from Persia and is loved by the Mizrahi Jewish community, mostly on Shabbat. Tender, juicy beef, sweet and juicy quince, giving you a comforting food that is most pleasing to the tummies!
To make Beef and Quince Stew, you will need the following ingredients: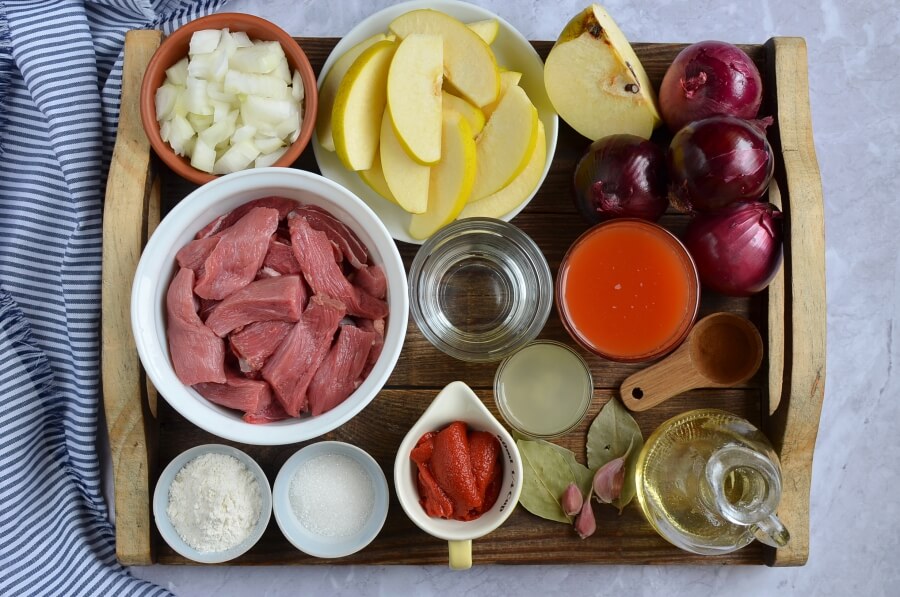 So, how to make Beef and Quince Stew?
Steps to make Beef and Quince Stew
Soak quince

1

Cook garlic and onions

7

Add stew ingredients

3

Add liquid

1

Cook

20

Add quince

10

Serve