1 tube (8 ounces)

Dough

crescent rolls, refrigerated

1 pound bulk

Pork sausage

¾ cup

Cheddar cheese

shredded
Brunch Pizza Squares
These Brunch Pizza Squares are a fun and new idea for serving breakfast.
I use a prepared, crescent roll dough for the "pizza base" and fill the bottom with crumbled and cooked pork sausage. The next layer is whisked and seasoned scrambled eggs with sprinkles of shredded cheddar cheese melted over the top. It's quickly becoming a popular weekend special!
To make Brunch Pizza Squares, you will need the following ingredients: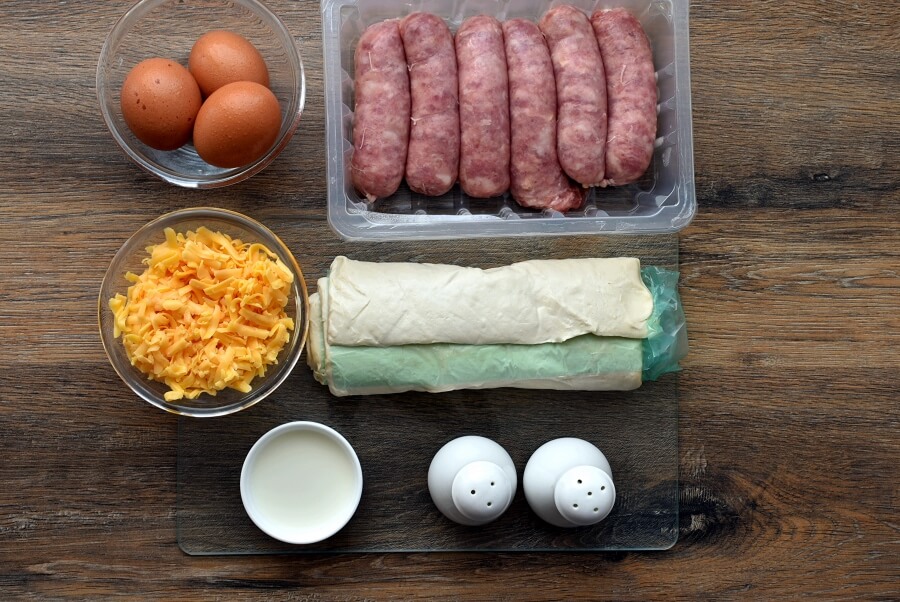 So, how to make Brunch Pizza Squares?
Steps to make Brunch Pizza Squares
Cook sausage

5

Prepare dough

3

Add sausage

2

Prepare eggs

3

Add cheese

2

Bake

15

Serve