6

Potatoes

large, baking, sliced into french fries
Cajun Baked French Fries
My kids would eat French fries every day if they could. As a mom, I try to find the right balance between keeping my kids both happy and healthy! These Cajun Baked French Fries have become a staple in our house – my kids love them, and because they are baked they are healthier than regular French fries. Win-win! They are easy to prepare and they make a great accompaniment for hamburgers, grilled chicken or pork chops.
To make perfect, healthy baked French fries every time, simply combine garlic powder, onion powder, chili powder, Cajun seasoning, and sea salt with olive oil. Use the cajun mix to coat potato wedges. Bake in the oven and voila you have easy, no-mess and delicious French fries.
To make Cajun Baked French Fries, you will need the following ingredients: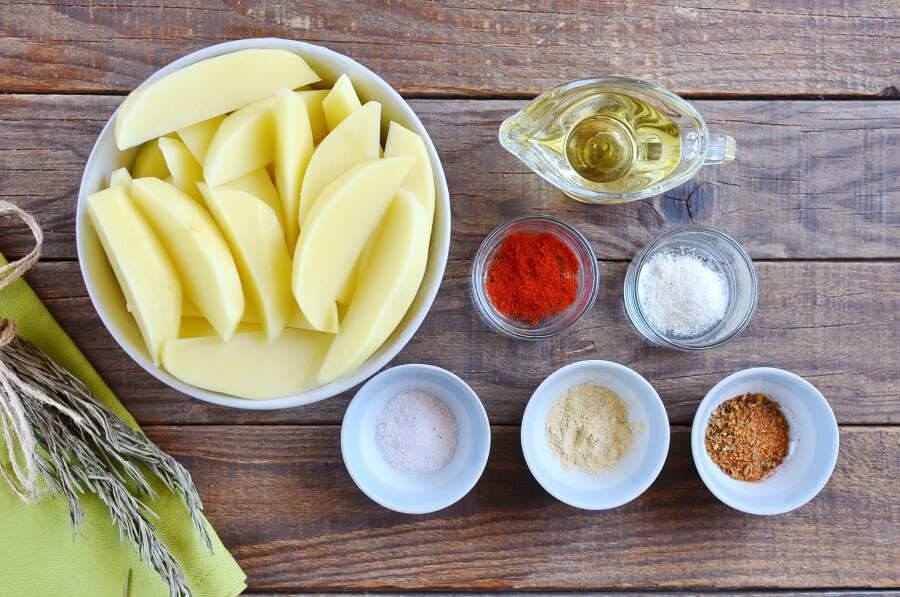 So, how do you make Cajun Baked French Fries?
Steps to make Cajun Baked French Fries
Heat the oven and prepare a baking tray

15

Preheat the oven to 400 °F and set a baking tray to one side.

Prepare the cajun seasoning

2

Coat the potatoes

2

Place the potatoes on the baking tray

5

Bake

35

Shake

10

Serve