For the pork:

Black pepper

freshly ground

1 (4-lb. to 6-lb.)

Pork shoulder

bone-in

For the sauce:

2 cups

Apple cider vinegar

Black pepper

freshly ground
Carolina Pulled Pork
My Carolina Pulled Pork recipe is the easiest pulled pork recipe you'll find! Everyone knows that the best barbecue in the world can be found in the states of North and South Carolina (don't @ me on this!) Rather than differentiate between them, I refer to this as Carolina Pulled Pork! 
To make this couldn't be easier – all it takes is time! Start by rubbing a shoulder of pork with brown sugar, salt, paprika, cumin, oregano, chili powder, and freshly ground black pepper. Roast the pork in a low oven for 2 1/2 – 3 hours. Spoon over a sauce made with vinegar, ketchup, sugar, garlic, salt, and red pepper flakes and it's ready! Amazing!  
To make Carolina Pulled Pork, you will need the following ingredients: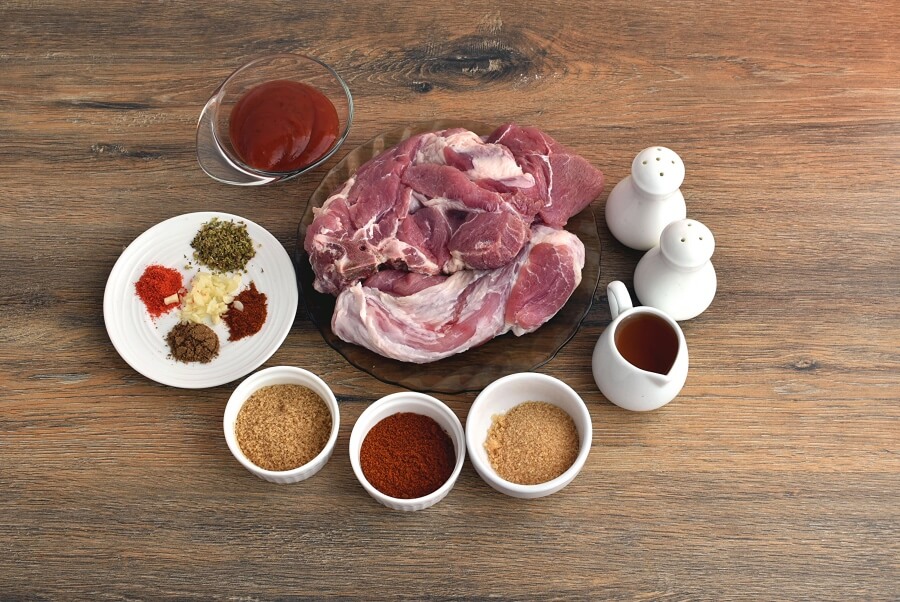 So, how to make Carolina Pulled Pork?
Steps to make Carolina Pulled Pork
Heat the oven and prepare a baking pan

5

Make the pork rub

1

Rub the pork

2

Roast the pork

2h 30m

Cool and shred

3

Make the sauce

10

Cool and season

4

Serve