4 cloves

Garlic

grated/minced

1 tbsp

Parsley

dried flakes

14.5 ounce can

Tomatoes

diced, drained

1 cup

Half-and-half

or heavy cream

8 ounces

Cheddar cheese

shredded
Cheeseburger Soup
This Cheeseburger Soup is an all-American and heart warming soup. With ingredients and tastes from the infamous cheeseburger, we've put it all into this recipe for a one pot burger without the bun which you can serve on the side to complete the whole idea.
Delicious, filling and good enough to replace a full meal. You won't regret trying this one!
To make Cheeseburger Soup, you will need the following ingredients: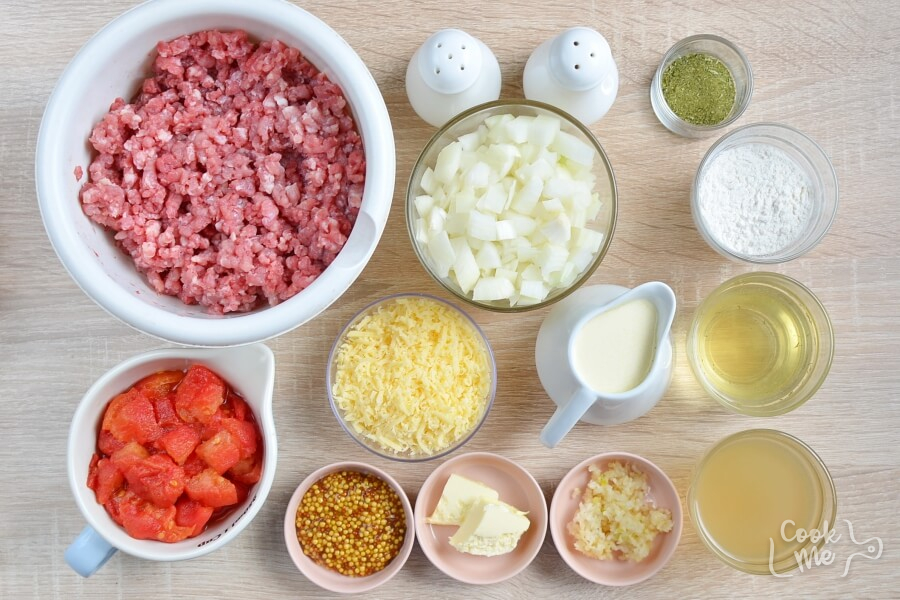 So, how to make Cheeseburger Soup?
Steps to make Cheeseburger Soup
Cook ground beef

15

Cook onion

4

Add seasoning

1

Add flour

2

Add remaining soup ingredients

10

Add cream and cheese

10

Serve

1