Cheesy Garlic Bread
Butter, garlic, herbs and cheese – all you need to make this Cheesy Garlic Bread extra delicious! We love to make our own garlic bread in England. Maybe it's because we like it extra-buttery, so a store-bought version just doesn't do it for us! There's nothing like a crispy French baguette, slathered in garlicky butter and baked in the oven, or wrapped n foil and grilled on the BBQ. I add a few more ingredients like dried herbs and parmesan to make it extra special!
My parmesan bread always comes out when I'm making a beefy pasta dish, like spaghetti bolognese, lasagne or meatballs. Or you can make a more sophisticated version, like sourdough garlic bread, to have with more cream-based pasta dishes.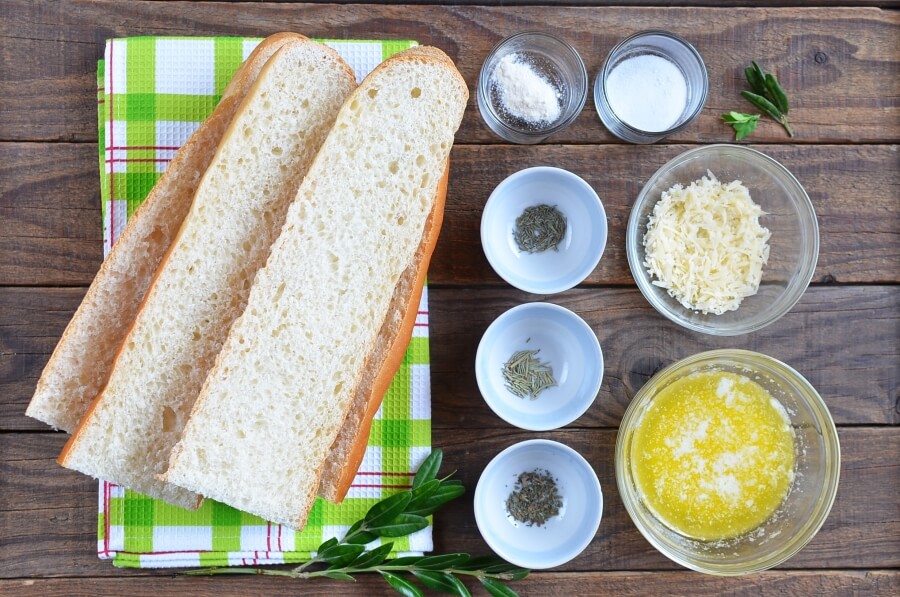 So, how to make Cheesy Garlic Bread?
Steps to make Cheesy Garlic Bread
Heat the oven

1

Preheat the oven to 300°F.

Make the garlic butter

1

Butter the bread

3

Bake the garlic bread

12

Serving Cheesy Garlic Bread