1

Cinnamon stick

or cloves, allspice, star anise or a combination
Citrus-Poached Pears
Dreamy dessert with these Citrus-Poached Pears, flavored with lemon and orange juice and grated zest, a stick of cinnamon and sweetened with granulated sugar, this treat is unreal.
Served with double whipped cream and citrus syrup drizzled over each bowl, there is nothing not to love about this one. From young to old, across the universe, poached pears are an all-time favorite.
To make Citrus-Poached Pears, you will need the following ingredients: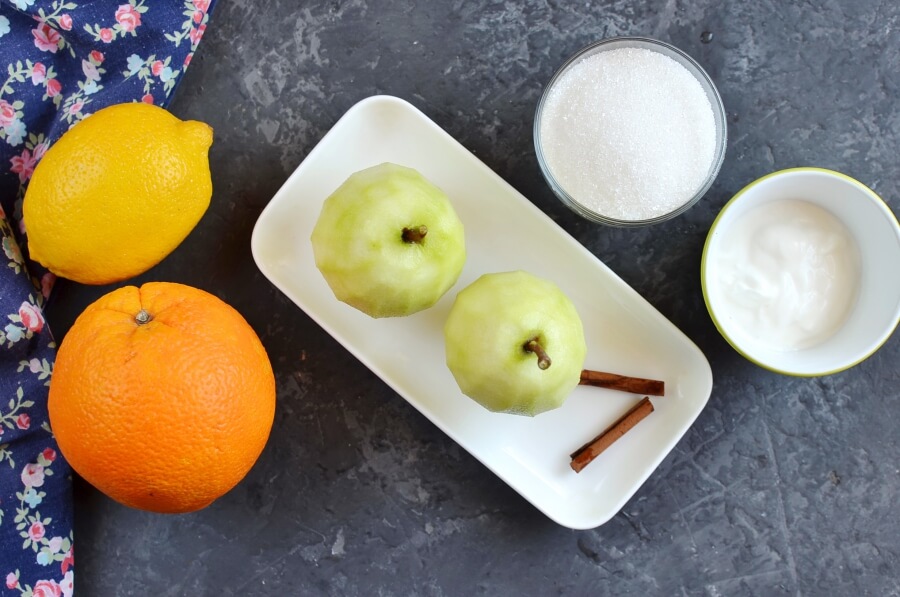 So, how to make Citrus-Poached Pears?
Steps to make Citrus-Poached Pears
Prepare poaching syrup

10

Add pears

1

Poach pears

12

Serve

2