1/2

Capsicum

green, chopped
Keto Creole Green Beans
Loaded with yummy ingredients, my Creole Green Beans is the tastiest way to serve greens! Those Southern folk really know how to amp up the flavor on dishes, making the simplest of vegetables into the scrummiest of dishes!
In this Creole-style green beans recipe, I pack the dish with salty bacon, pepper, onion and garlic, and boost the taste with Creole seasoning and cayenne pepper. Creole seasoning usually contains paprika, onion and garlic powders, a mixture of dried herbs (perhaps basil and oregano), cayenne pepper and seasoning. It's super flavorful and can elevate any dish, really giving it a Southern twang. Coat everything in butter and you have the perfect side dish!
To make Louisiana Style Green Beans, you will need the following ingredients: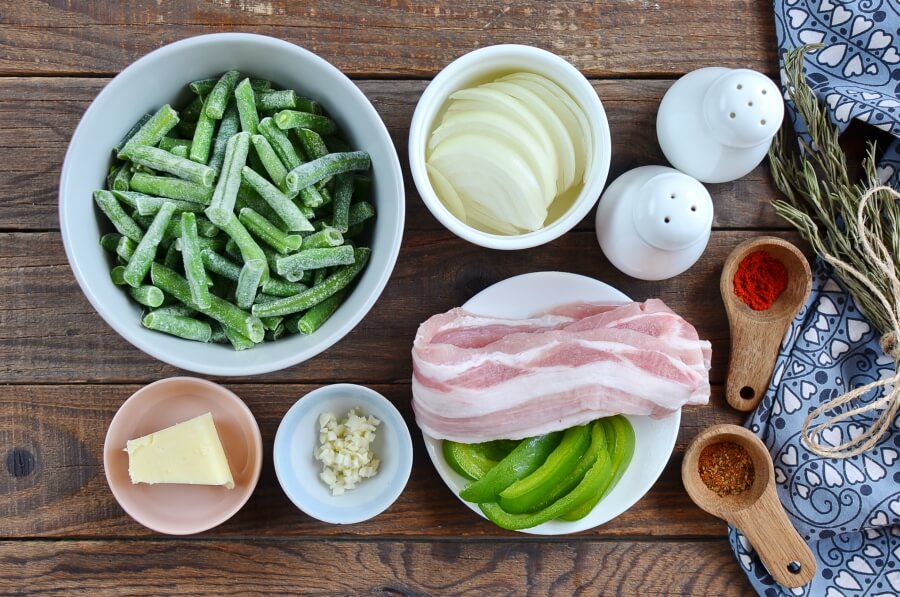 So, how to make Southern Green Beans?
Steps to make Keto Creole Green Beans
Cook the beans, bacon and onions

7

Add the seasoning

1

Cook the vegetables

20

Serve

1