1

Pumpkin

medium sized, washed and dried

1 cup

Mushrooms

sliced fresh, can use canned mushrooms

1 can

Cream of chicken soup

4 cups

Cooked rice

white or brown
Dinner in a Pumpkin
Dinner in a Pumpkin has become a halloween tradition in the Mathuse household. After trick or treating, we come home and tuck into this hearty casserole which cooks right inside a pumpkin as we go to scare the neighbours! My kids look forward to it and know that they can't eat any of their Halloween candy until they've eaten their pumpkin dinner first.
This is super easy to prep too. Simply make a filling from ground beef, onions, mushrooms and walnuts. Mix it together with a can of soup, sugar, soy sauce and rice. Bake in the oven for 90 minutes while the kids are out trick or treating in the neighbourhood!
To make Dinner in a Pumpkin, you will need the following ingredients: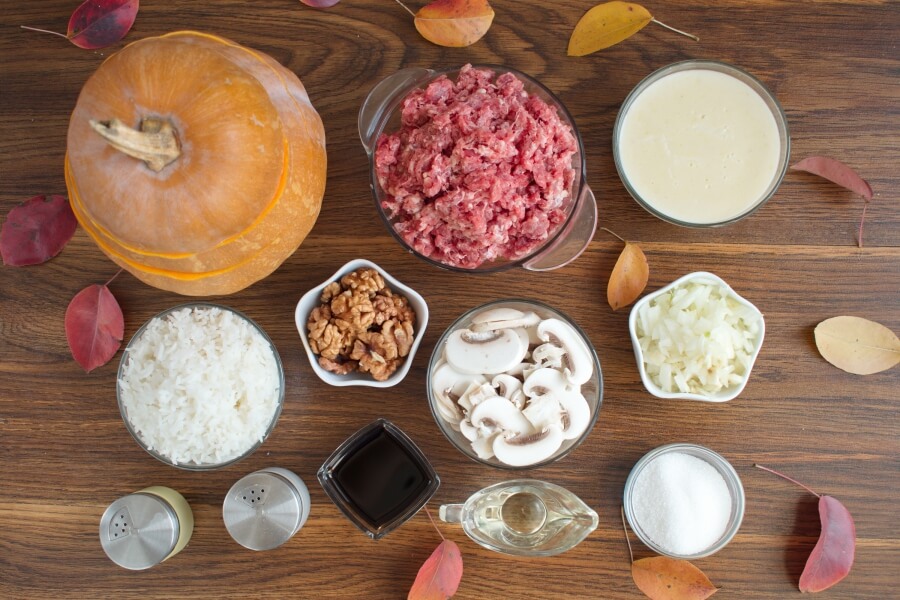 So, how to make Dinner in a Pumpkin?
Steps to make Dinner in a Pumpkin
Heat the oven and prepare a baking sheet

5

Prepare the pumpkin

5

Saute the onion and mushrooms

5

Add the beef and walnuts

5

Prepare the filling

2

Fill the pumpkin

3

Bake

90

Check

Serve