3½ – 4½ pounds

Chicken

whole bone-in, skin on, neck and giblets removed, rinsed, washed and patted dry with skins remaining

1 tsp

Chicken bouillon granules

more or less, optional

2 tbsp

Onion powder

granulated

2 tbsp

Dried herbs

thyme, oregano or basil
Drunken Chicken Recipe
Why Drunken Chicken Recipe? Well, why not have chicken cooked and infused over beer to make it all that much more juicy, tasty, scrumptious and delicious. A very popular cooking style where meat is most favored and the beer is always flowing!
I add bouillon powder, minced garlic, onion powder, dried herbs like thyme, oregano or basil, paprika and white pepper to give this dish all the flavor it needs! Cooking your chicken on the grill will also give your dish a real authentic touch!
To make Drunken Chicken Recipe, you will need the following ingredients: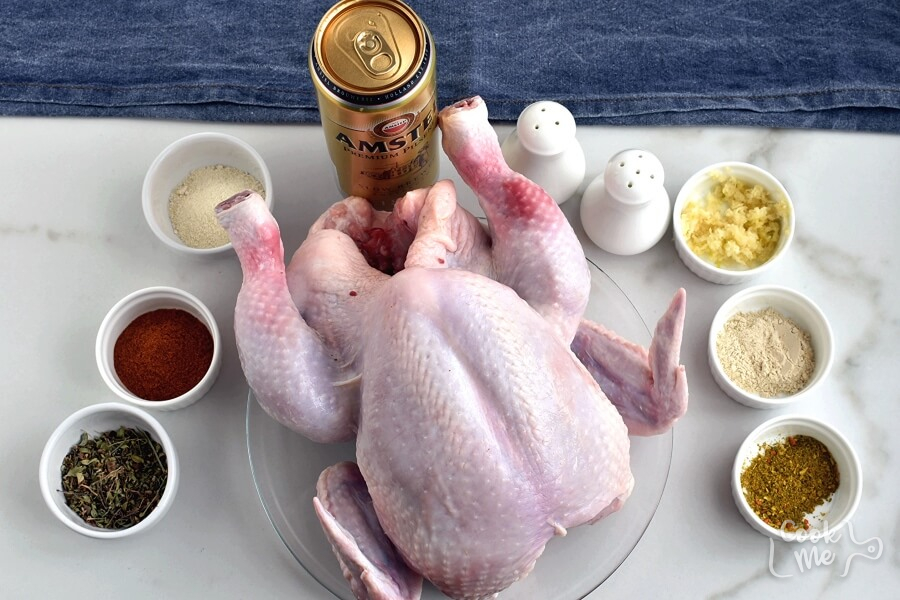 So, how to make Drunken Chicken Recipe?
Steps to make Drunken Chicken Recipe
Season chicken

2

Prepare spices

3

Refrigerate

Prepare beer cooking method

5

Grill chicken

1h

Rest

10

Serve