½ bunch

Green onion

minced, plus more for garnish

½ cup

Heavy whipping cream

For cooking:
Easy Salmon Chowder
This Easy Salmon Chowder is a classic staple recipe that will warm you up on a chilly fall day. Why you will love it: Made with smoked salmon and root vegetables, this creamy salmon chowder is the ultimate comfort food. Besides, this recipe is so flavorful, quick and easy to make, and ready to eat in less than 30 minutes.  
Start by sautéing the veggies. After adding flour and red pepper flakes, cook for a few minutes to eliminate raw flour taste. Then add water and chicken broth concentrate and bring to a boil. Add salmon and potatoes, followed by heavy whipping cream. Bring to a boil and immediately remove from heat. Serve hot garnished with green onions, and enjoy!  
To make the Easy Salmon Chowder, you will need the following ingredients: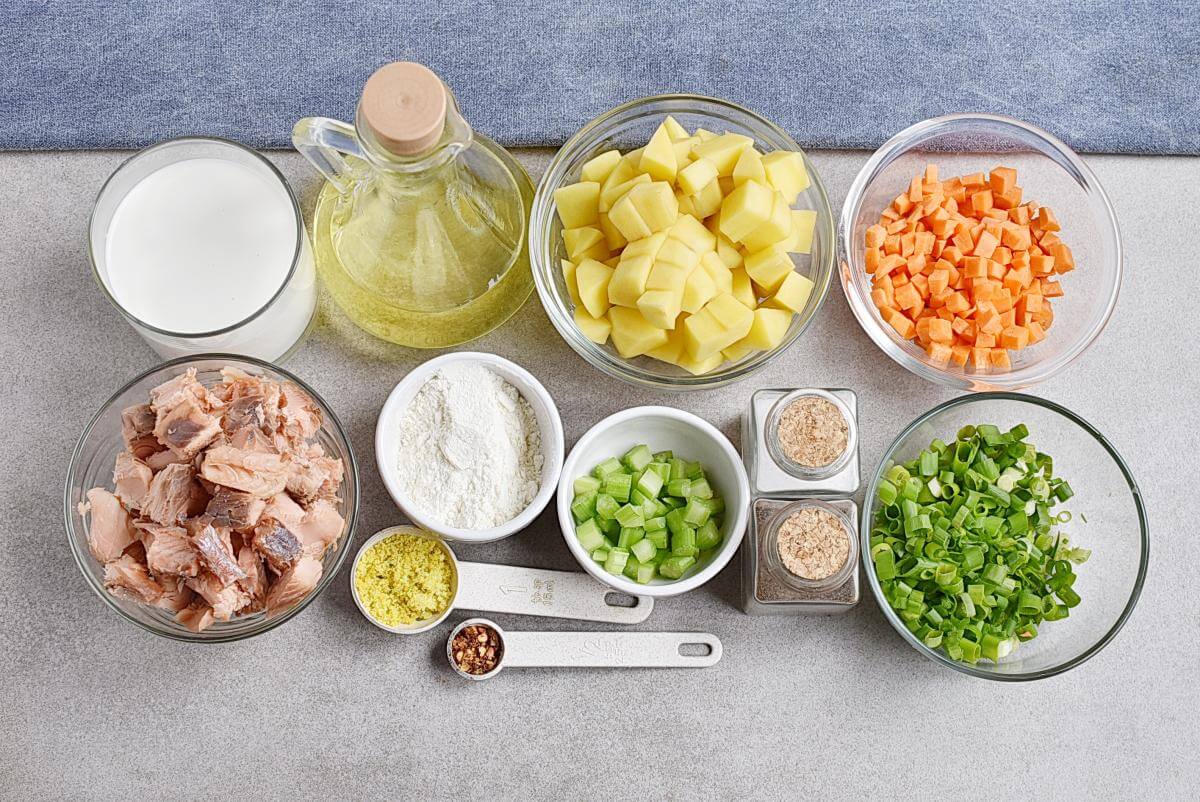 Steps to make Easy Salmon Chowder
Cook vegetables

5

Add flour and pepper

3

Add water and chicken base

1

Add potatoes and salmon

15

Add whipping cream

1

Serve