1 cup

Milk

Use plant based milk for a vegan option

1 tsp

Butter

or vegetable oil
Eggless French Toast
Delicious for breakfast or brunch, this Eggless French Toast recipe works best served alongside some fresh berries and a big spoonful of yogurt or creme fraiche. My two favorite things about French Toast are its crispy butter-fried exterior and fragrant cinnamon and vanilla flavor.
By cutting out the egg in this recipe, you don't lose either of those things! In fact, french toast without eggs is much lighter than a recipe with them, meaning you don't feel so stuffed at the end of it! So if you're wondering how to make french toast without eggs still taste delicious, I can promise this recipe works. To make it vegan, switch the whole milk for coconut milk and the butter for vegetable oil.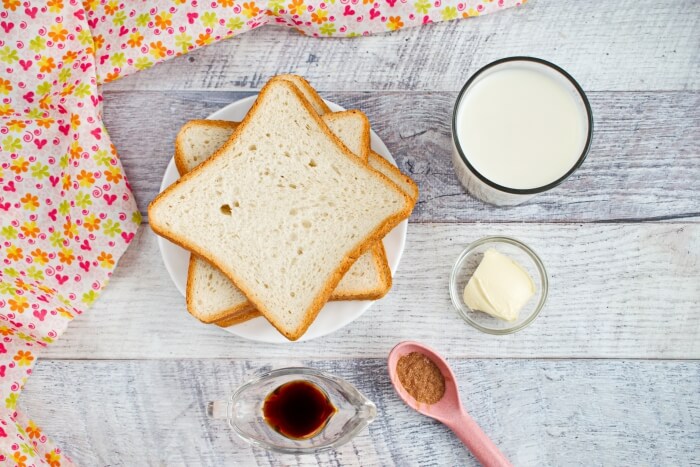 So, how to cook Eggless French Toast?
Steps to make Eggless French Toast
Make the milk mixture

2

Coat the bread

3

Heat the butter

1

Fry the bread

15

Serving Eggless French Toast