Gluten Free Low Carb Pollo Bianco
This Gluten Free Low Carb Pollo Bianco is an amazing recipe. Just two main ingredients and some seasoning and you'll have a lip-smacking midweek meal served up within an hour. Believe me when I say that I would choose chicken thighs over chicken breasts any day. Not only are they more affordable, they also have so much flavor and the meat is so incredibly tender!
I love crispy chicken skin and it is a handy helper in the cooking process – the little bit of extra fat helps keep the chicken thigh moist and juicy – even if you overcook it. In this recipe, you crisp the chicken skin first by frying it in some olive oil. Then you simply add onion and water to make the sauce that the thighs cook in. It couldn't be easier to produce a delicious and affordable meal. I love to serve this pollo bianco with a side of creamy mashed potato.
To make Pollo Bianco, you will need the following ingredients: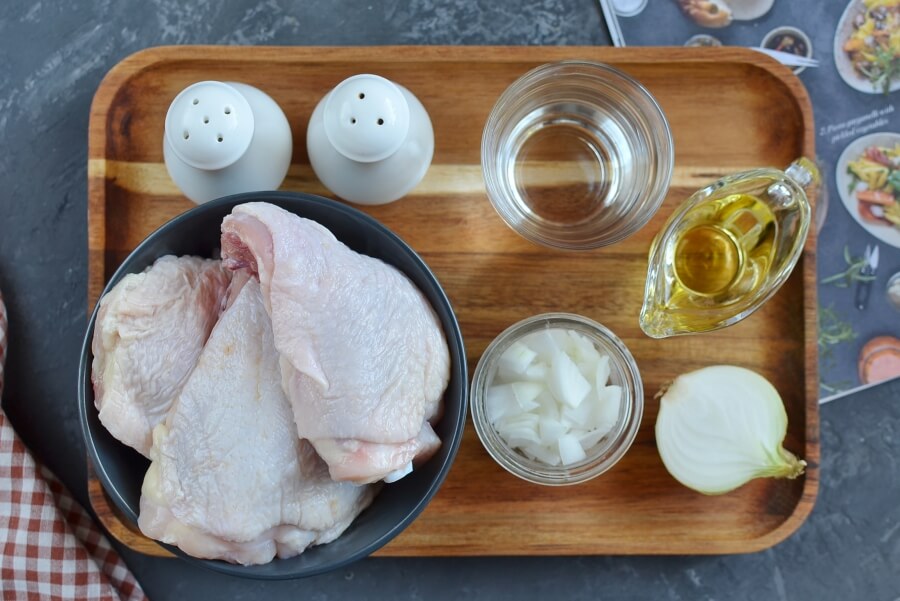 So, how do you make Pollo Bianco?
Steps to make Gluten Free Low Carb Pollo Bianco
Cook the chicken thighs

10

Season

1

Sauté the onion

5

Make the sauce

2

Simmer

30

Serve

2