Hash Brown Patties
Make your weekend breakfasts or brunches even tastier with these homemade Hash Brown Patties! I love hash browns and this is my version of them, more of a pattie than a true hash brown. I like to get as much of the mixture in contact with the pan as possible, as it means more crispy surface area to enjoy! So I press the patties down in the pan, or even sometimes make one big pattie pancake. I'm a purist with my hash browns – eggs and ketchup.
Nothing like a creamy yellow egg yolk oozing over crisp potato and onion patties sprinkled with salt. No better way to start the day!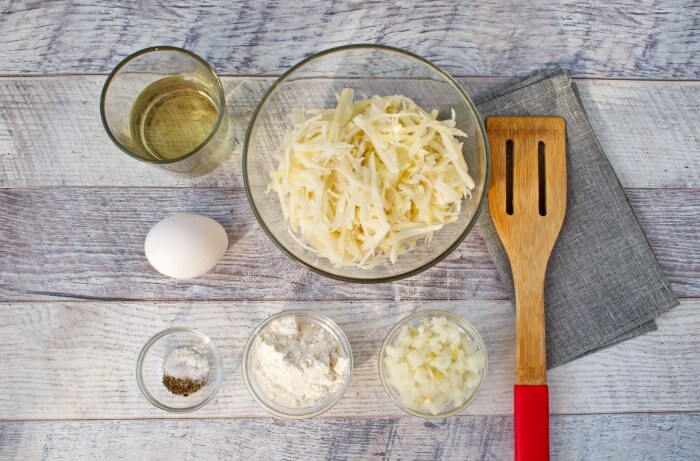 So how to cook Hash Brown Patties?
Steps to make Hash Brown Patties
Prepare the grated potatoes

5

Make the hash brown mix

3

Heat the oil

2

Fry the hash browns

20

Serving Hash Brown Patties

5