For the Dough:

1 package

Ready-made bread dough

For the Filling:

For the Topping:

12 slices

Ready-made bread dough
Homemade Cheeseburger Muffins
These Homemade Cheeseburger Muffins are a fun and tasty snack to serve for brunch or a party snack. An easy and simple recipe using already prepared bread dough.
If you're feeling adventurous, you can prepare your own and add it to these steps. Fill your dough pockets with a traditional cooked ground beef with onions and cheese and bake them in the oven. Garnish with mini cheese slices, pickles and ketchup for a real authentically American looking burger muffin!
To make Homemade Cheeseburger Muffins, you will need the following ingredients: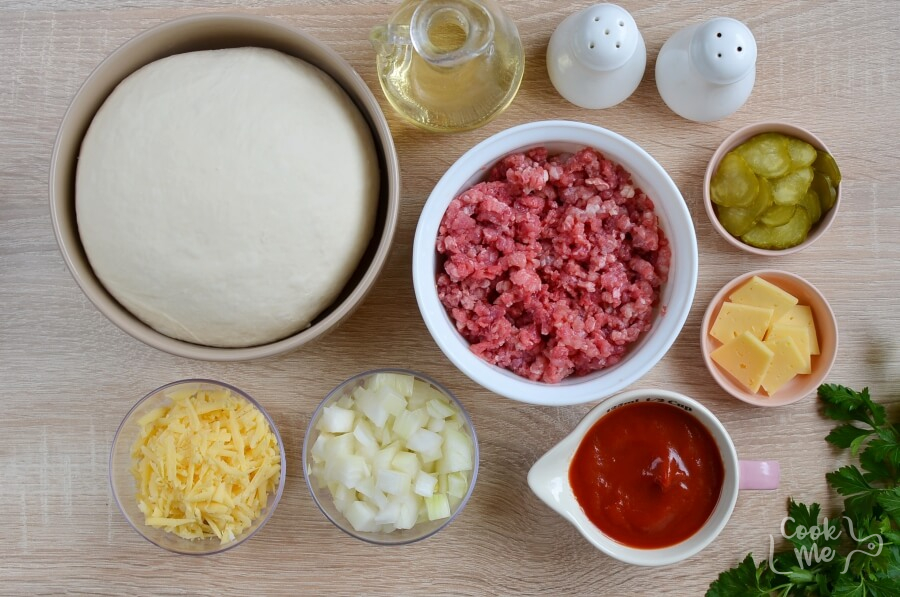 So, how to make Homemade Cheeseburger Muffins?
Steps to make Homemade Cheeseburger Muffins
Prepare muffin tray

2

Portion and prepare dough

3

Cook beef

10

Add onion

2

Season

2

Add cheese

1

Prepare burger muffins

3

Bake

30

Serve

2