For sweetened whipped cream:

1 cup

Heavy whipping cream

1 tbsp

Maple syrup

or confectioners' sugar

For trifles:

½

Sponge cake

store-bought or homemade, sliced into small cubes
Individual Lemon Blueberry Trifles
Perfect for last-minute entertaining, these Individual Lemon Blueberry Trifles are a breeze to assemble and always a crowd favorite. Bursting with sweet and tart flavors and different textures, this treat will become your go-to dessert whenever you want something fresh, sweet, and lemony.
Take a shortcut with your favorite store-bought sponge cake and lemon curd, or make your own. I love this recipe for Italian sponge cake. It is super easy to make from scratch with only 5 pantry-staple ingredients. And if you haven't yet figured out a go-to recipe for homemade lemon curd, this simple recipe is the answer. It results in extremely flavorful and creamy lemon curd.
These delicious trifles have two layers of four ingredients, so 8 layers total. Start with the whipped cream. With a hand mixer or stand mixer fitted with a whisk attachment, beat heavy whipping cream, vanilla, and maple syrup until medium-stiff peaks form. This will take just a few minutes. To assemble the trifles, layer the cake, whipped cream, blueberries, and lemon curd into glasses or jam jars. Repeat the layers one more time. Garnish with blueberries and serve. The recipe yields 6 servings.
To make these Individual Lemon Blueberry Trifles, you will need the following ingredients: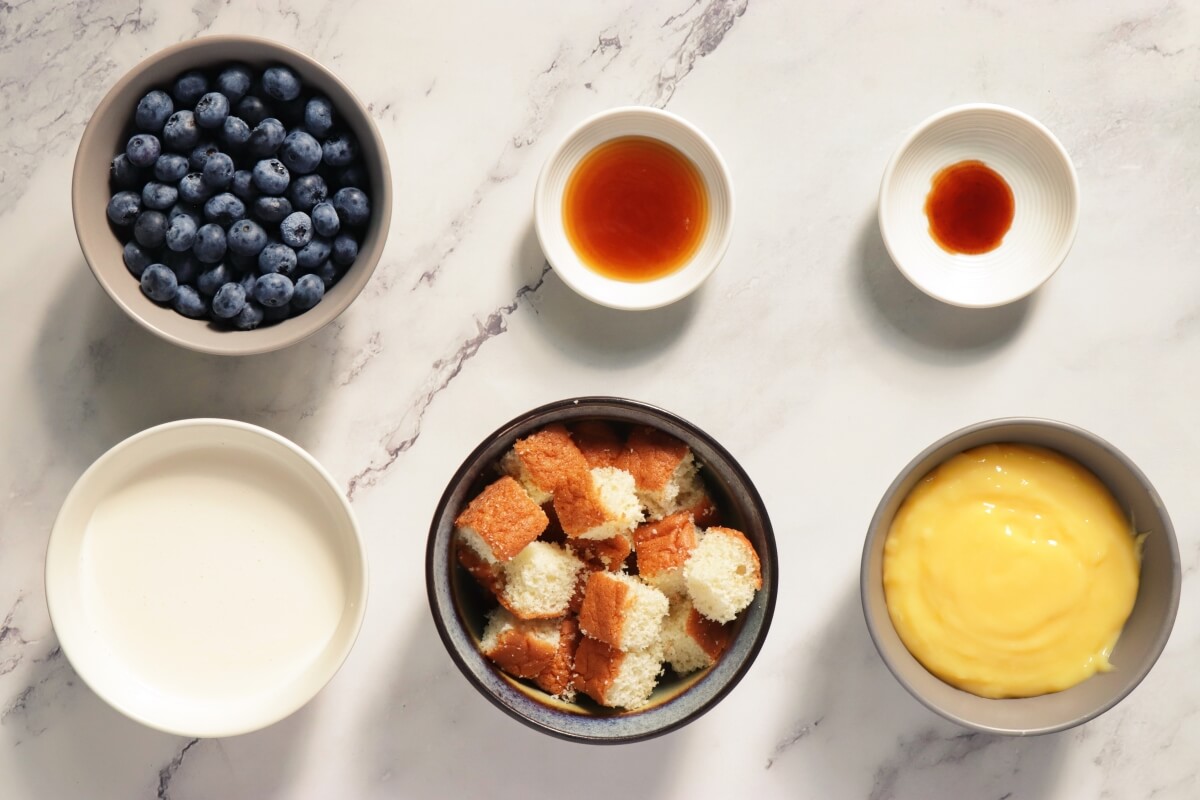 Steps to make Individual Lemon Blueberry Trifles
Prepare sweetened whipped cream

5

Assemble

1

Add sweetened whipped cream

1

Add blueberries

1

Add lemon curd

1

Repeat layers

4

Serve