For the cake:

70 g

Unsalted butter

softened

Zest of 1

Lemon

finely grated

For the drizzle topping:

For the icing:

To garnish:
Lemon Drizzle Slices
This recipe Lemon Drizzle Slices is one of my go-to baking recipes. I absolutely love the sweet yet tart combination of ingredients. It is a very versatile cake too. Sometimes I just add the drizzle topping, but if I am feeling fancy or I'm in the mood for more sweetness, I make a white icing which I pour over the cooled cake and leave to set before serving.
I start by making the actual cake. To do this, I beat butter and sugar together before adding eggs, flour, baking powder, lemon zest, lemon curd and milk. I pour this simple cake mixture into a cake pan and bake in the oven. While the cake is baking, I prepare the drizzle topping and icing and have them ready to go once the cake is cooked and cooled.
To make Lemon Drizzle Slices, you will need the following ingredients: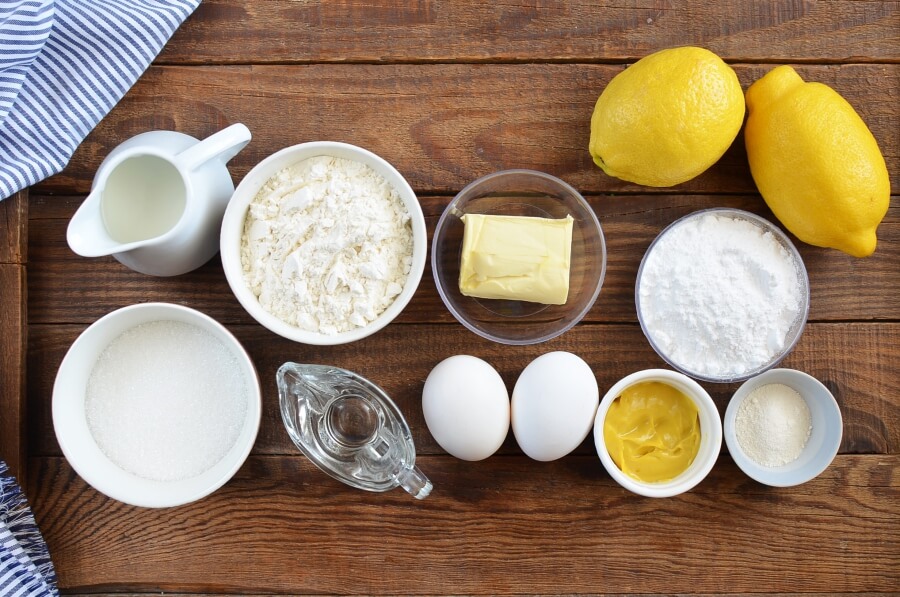 Steps to make Lemon Drizzle Slices
Heat the oven and prepare a pan

5

Combine butter and sugar

5

Add the eggs

3

Add the remaining ingredients

3

Bake

30

Make the drizzle

2

Prepare icing

2

Decorate cake

2

Serve

3