2 tablespoons

Lemon zest

grated

1 tablespoon

Fresh mint

minced

4

Eggs

large, room temperature
Lemon Mint Curd
Everyone needs a go-to Lemon Mint Curd recipe and that's why I have designed this easy to follow and simple dessert recipe. Sweet, sour and creamy, the perfect dessert to end any meal.
Divine and fresh on its own, I also sometimes use it for toppings and fillings like lemon meringue pie or over ice cream, in Summer. It's tangy, it's tantalizing and it's worth every spoonful!
To make Lemon Mint Curd, you will need the following ingredients: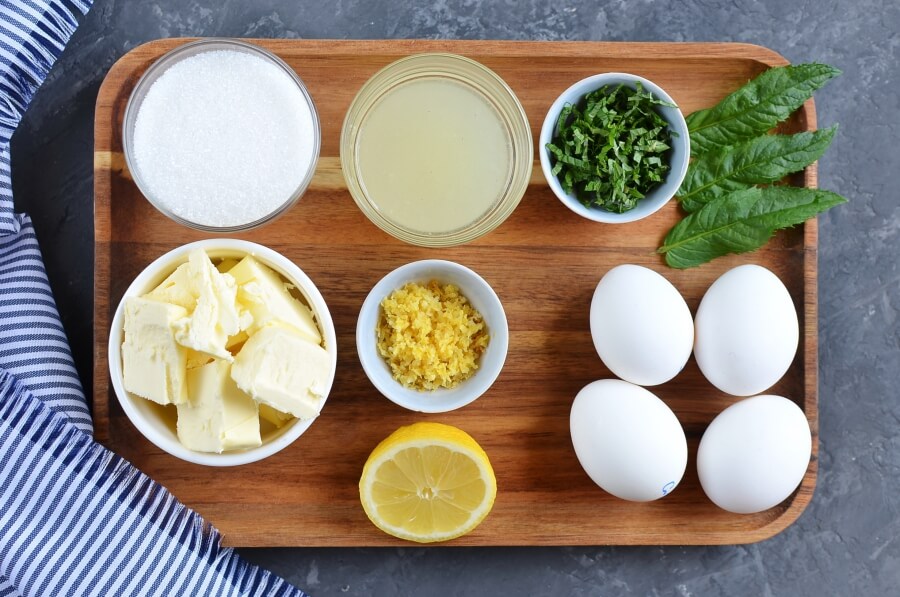 So, how to make Lemon Mint Curd?
Steps to make Lemon Mint Curd
Blend sugar and mint

3

Add eggs and lemon

2

Add butter

10

Refrigerate

45

Serve

1