Marinated Pork Strips
These Asian-style sticky Marinated Pork Strips are the ultimate finger-licking morsels of deliciousness! The absolute key to this dish is the three hours the pork is left to marinate for. Don't cut this time short! It's essential for all those amazing flavors to be absorbed by the meat.
The marinade is a heady mix of onion, garlic, soy, ginger and sesame – classic Asian flavors that work perfectly together and give the pork a salty and sweet coating. As well as being a marinade, it also doubles as a sauce – cook it down while the pork is in the oven so it reduces and gets gloriously sticky, perfect for serving with the juicy pork!
To make Marinated Pork Strips, you will need the following ingredients: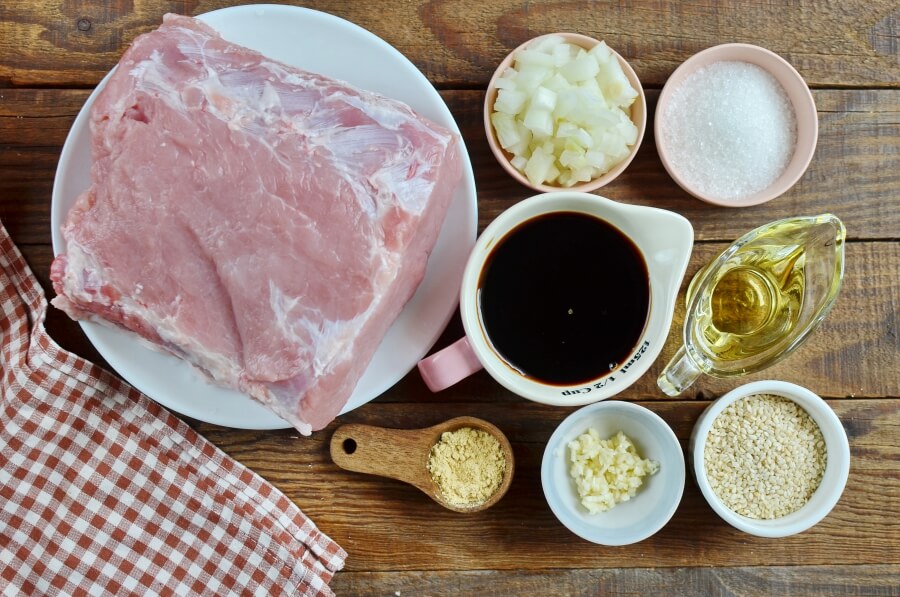 So, how to make Marinated Pork Strips?
Steps to make Marinated Pork Strips
Make the marinade

2

Baste the pork

2

Marinate the pork

2h

Heat the oven and prepare a baking dish

15

Place the pork in the baking dish

1

Bake the pork

45

Make the sauce

5

Slice the pork

5

Serve

1