½ cup

Cheddar cheese

shredded
Mexi Tatoes
I look forward to these Mexi Tatoes after I go to the organic market that I visit every Friday, for my weekly fruit and veg buy. I enjoy being adventurous with my flavors and my kids have adapted really well too. If you think that the tablespoon of hot chili sauce will be too spicy for your taste then you can always replace it with a milder, salsa-type sauce instead. The sautéed tomatoes, onion and green onion with melted cheese on top is what gives this mashed potato recipe a Mexican twist.
Quick and easy and highly recommended!
To make Mexi Tatoes, you will need the following ingredients: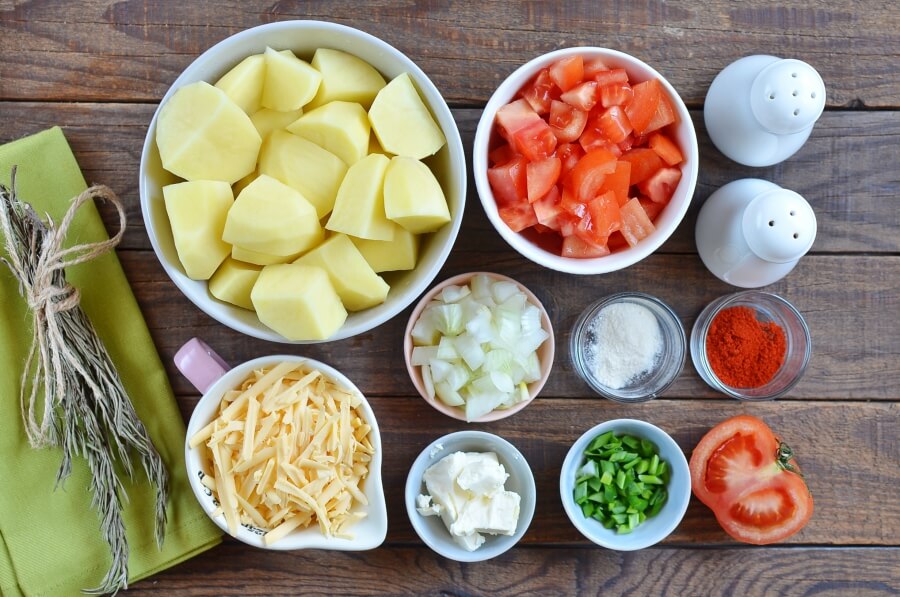 So, how to make Mexi Tatoes?
Steps to make Mexi Tatoes
Cook Potatoes

20

Drain and Mash

5

Melt butter

3

Add vegetables and seasoning

5

Add mashed potatoes

3

Bake

10

Serve

1