1/4 cup

All-purpose flour

2 tbsp

Cocoa powder

unsweetened

3 tbsp

Butter

unsalted, melted

1 oz

Chocolate

lightly broken up of your choice

optional
Molten Chocolate Mug Cake
This Molten Chocolate Mug Cake is like a dessert that you would be served in a top restaurant. When you dig your spoon into the sponge top, you meet a molten liquid chocolate centre. So deliciously decadent. The best part? It takes just 5 minutes to make!
Start by mixing the dry ingredients together in a large mug. Add the wet ingredients and mix well until you have a smooth batter. Place chocolate pieces in the center of the mug -these will sink as the cake cooks and will turn into the delicious melted middle! Serve straight from the mug or with berries and ice cream on top if you like.
To make Molten Chocolate Mug Cake, you will need the following ingredients: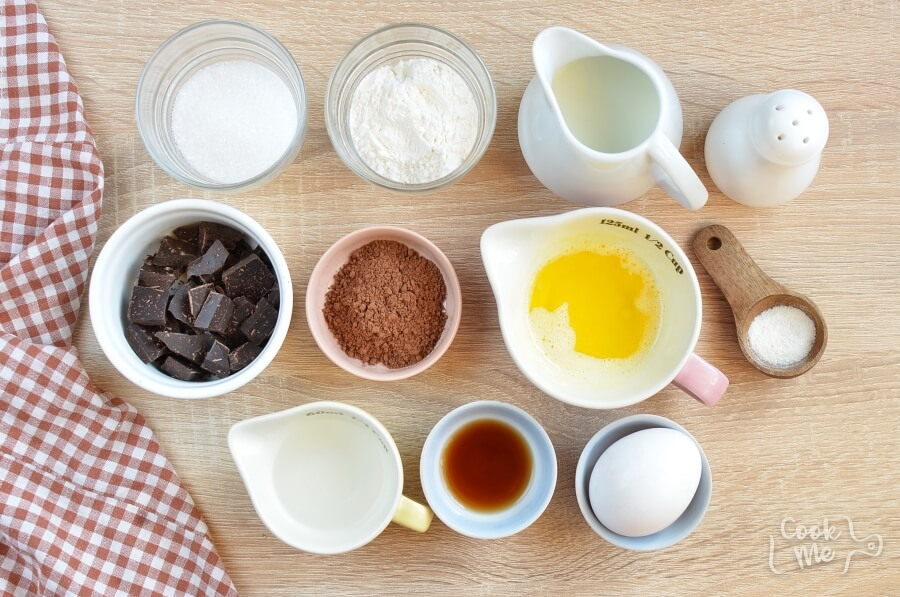 So, how to make Molten Chocolate Mug Cake?
Steps to make Molten Chocolate Mug Cake
Make cake batter

1

Add butter, milk, egg and vanilla

1

Add chocolate

1

Add water

1

Cook in the microwave

1

Serve