New England Pumpkin Bread
New England Pumpkin Bread is my version of Downeast Maine Pumpkin Bread. I haven't been to Maine so I can't claim it's 100% like the real thing, but I've tasted plenty of other spiced pumpkin cakes along the East coast and I think this recipe captures the true essence of them!
This is a really tasty and warming pumpkin bread, spiced with nutmeg, cinnamon, cloves and ginger and rich with sweet pumpkin flavor. Using vegetable oil instead of butter gives it a lighter crumb, meaning tastes super soft and light (and is too easy to eat more of!). Perfect with tea and coffee, but I really recommend serving a slice warm from the oven with a dollop of creme fraiche or ice cream. Heaven!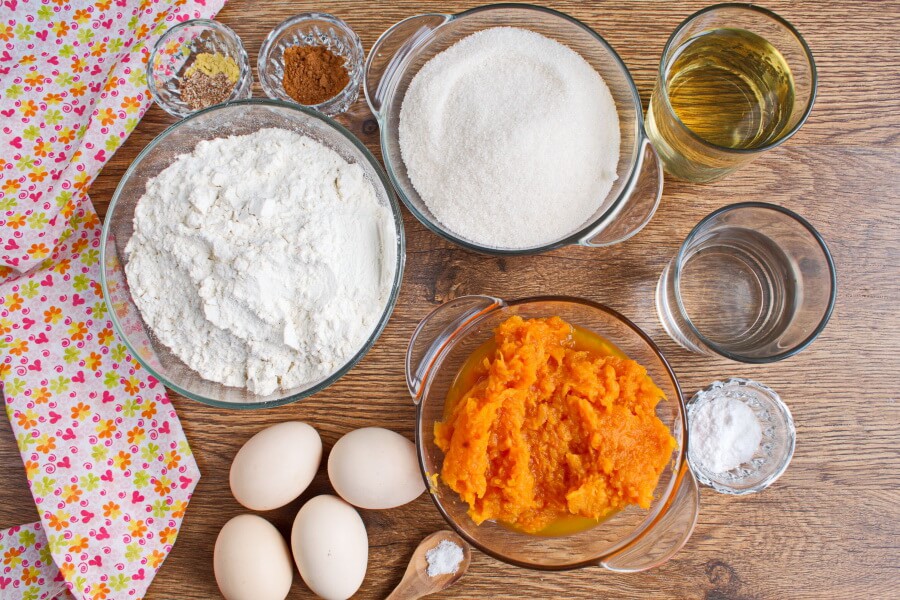 So, how to make New England Pumpkin Bread?
Steps to make New England Pumpkin Bread
Heat the oven and prepare loaf tins

5

Preheat the oven to 350°F. Lightly grease and three small loaf tins and then dust with flour.

Combine the wet ingredients and sugar

5

Combine the dry ingredients

1

Mix the batter

2

Bake the loaves

50

Serving New England Pumpkin Bread