½ lb

Potatoes

Yukon Gold, halved

12 oz

Ribeye steak

chopped

For spice mixture:
One Skillet Smoky Steak and Potatoes
I love to make this One Skillet Smoky Steak and Potatoes at the weekend. You know those weekends where you are out most of the time and don't want to spend a lot of time in the kitchen but you fancy a tasty meal? This is a perfect solution.
Start by making a smoky spice mix using brown sugar, paprika, salt, garlic powder, cayenne, onion powder and pepper. Cook potatoes in the skillet, seasoning half way through. Once cooked and golden, remove from the pan to a plate. Cook the steak in the same skillet with the remaining seasoning. Just before serving, return the potatoes to the skillet until they reach the desired temperature. 
To make One Skillet Smoky Steak and Potatoes, you will need the following ingredients: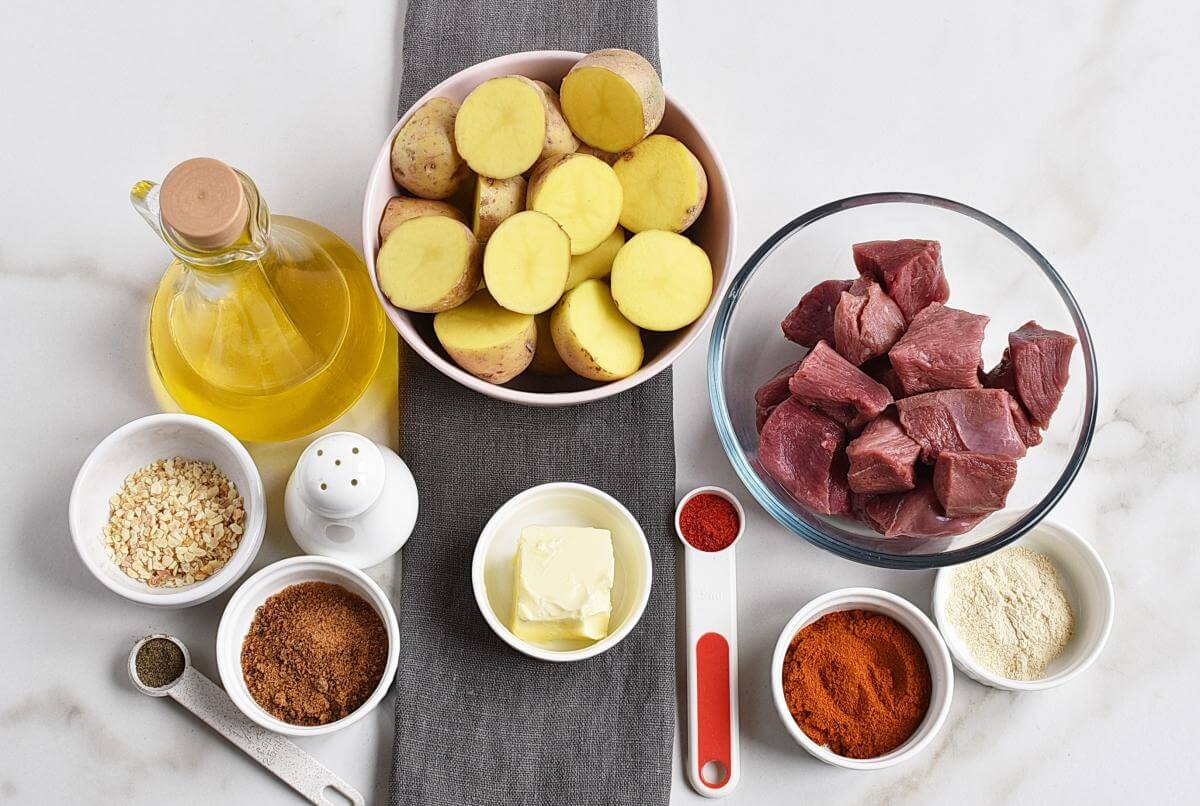 Steps to make One Skillet Smoky Steak and Potatoes
Prepare spice mixture

1

Cook potatoes

20

Place 1 tablespoon each of olive oil and butter to a skillet over medium heat. Add the potatoes, cut-side down and sprinkle with seasoning (but make sure at least two teaspoons remain). Cook the potatoes for 10 minutes until golden. Turn the potatoes and cook for another 10-15 minutes until tender. Remove to a plate.

Increase heat

1

Cook steak

2

Return potatoes to skillet

3

Serve