1/2 tsp

Hot chilli pepper

flakes

1/4 cup

Walnuts

or pecan, roasted and chopped
Onion Marmalade & Spinach Bread
I have a confession to make – I used to be so scared of making bread. I was terrified that I wouldn't knead the dough enough or give it enough time to prove. Well, that was until I learned about soda bread recipes which do not need any yeast. Instead, they are made with baking soda which reacts with the other ingredients to create the rise. One of my favorite soda bread recipes is this amazing Onion Marmalade & Spinach Bread.
I think it is so unusual. For one thing, it has green flecks from the spinach. It is slightly sweet from the onion marmalade but it also has a kick from chili flakes and a crunch from the nuts. It tastes amazing when it is slathered with butter, but equally, it tastes great as it is. So what are you waiting for? Conquer your fear of baking bread with this easy and delicious recipe!
To make my version of Onion Marmalade & Spinach Bread, you will need the following ingredients: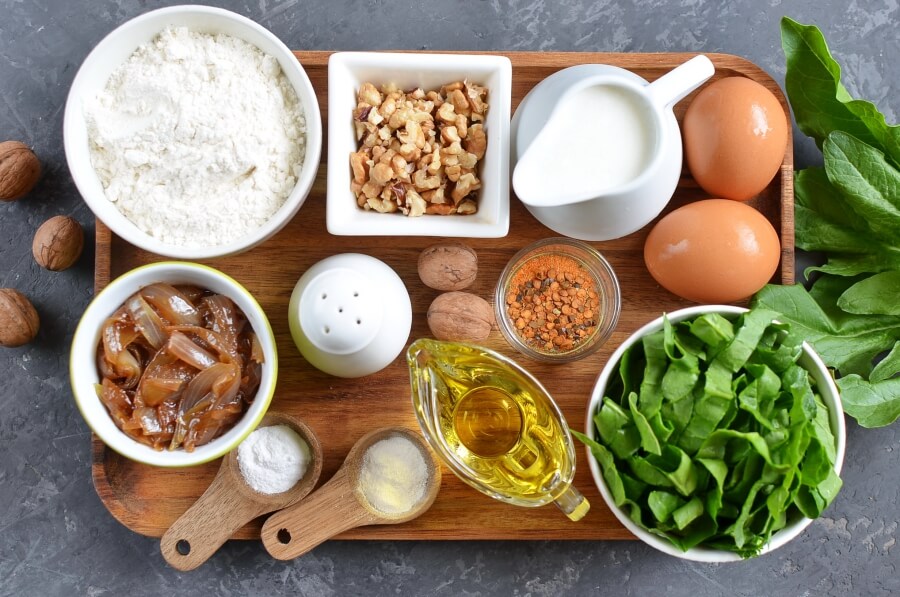 So, how do you make Onion Marmalade & Spinach Bread?
Steps to make Onion Marmalade & Spinach Bread
Heat the oven and prepare a pan

15

Combine dry ingredients

2

Mix the wet ingredients

2

Add the wet ingredients to the dry

2

Add the remaining ingredients

5

Bake

45

Cool on a wire rack

20

Serve

1