2 tbsp

Parmesan cheese

25g

8-10

Potatoes

gold, thinly sliced about 1/16-inch thick
Parmesan Potato Stacks
These Parmesan Potato Stacks are the perfect side dish accompaniment to serve with any protein or meaty dinner of your choice. Made simply, in a muffin tin, these extra thinly sliced potatoes emerge from the oven with a crispy skin and packed full of cheesy, creamy flavors.
Now your dinner parties can be even more impressive as you start exploring more exciting side dishes like this one!
To make Parmesan Potato Stacks, you will need the following ingredients: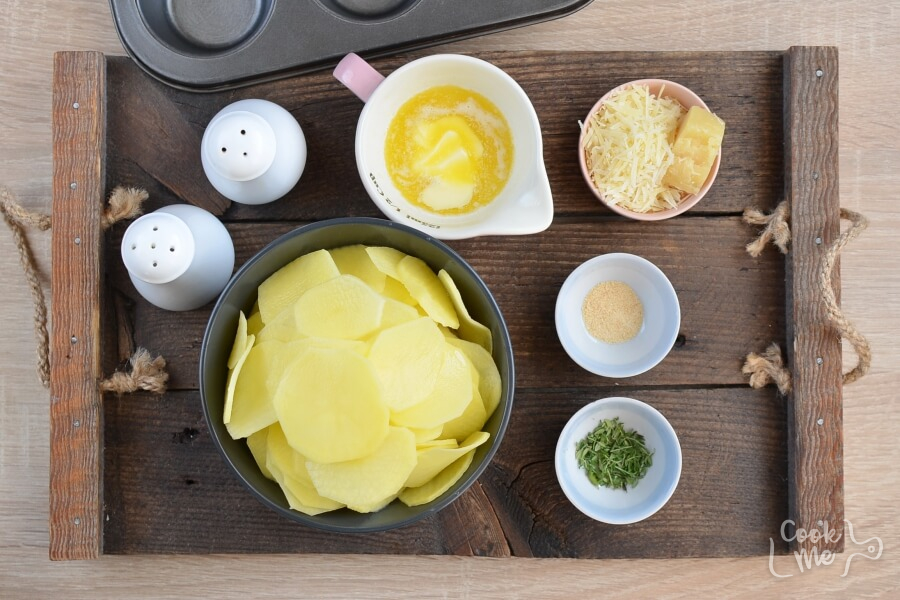 So, how to make Parmesan Potato Stacks?
Steps to make Parmesan Potato Stacks
Preheat oven and prepare muffin tray

5

Season potatoes

5

Prepare potato stacks

5

Add black pepper

1

Preheat oven

55m

Garnish

5

Serve