2

Potatoes

cut into wedges
Greek Potato Wedges with Feta
These tasty Greek Potato Wedges with Feta are a high end version of your standard potato fries! I guess you could call them Greek fries as I add all the best things from Greek cuisine – feta, lemon, mint and seasoning – to make them extra tasty.
These flavors go beautifully with the perfectly baked wedges, crisp and golden on the outside and soft and fluffy on the inside. I serve these up as a pre-game snack, or on the side of a piece of pork or chicken. You can actually cut the potatoes into whatever shape you want – wedges, chunky-cut fries or squares – but just reduce the cooking time a little if you make them smaller than I've suggested here.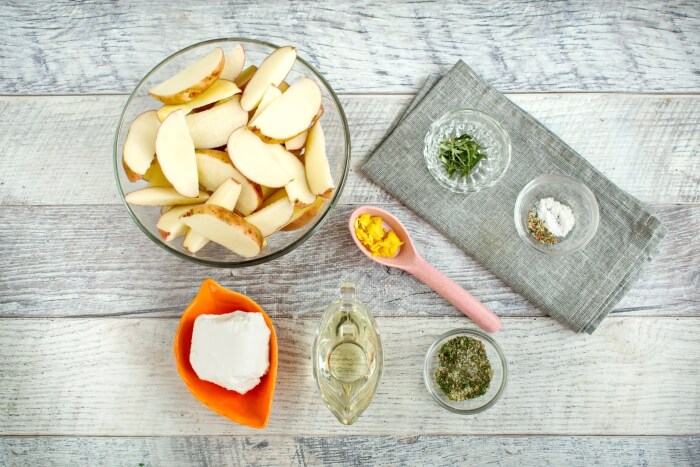 So, how to make Greek Potato Wedges with Feta?
Steps to make Greek Potato Wedges with Feta
Heat the oven

5

Preheat the oven to 400°F.

Mix the seasoning

1

Season the potatoes

2

Bake the wedges

20

Add feta and mint

2

Serving