1

Turkey

leftover carcass (from a 14-pound turkey)

2 cans (14-1/2 ounces each)

Chicken broth

reduced-sodium

½ cup

Long grain rice

uncooked

1 medium

Onion

finely chopped

4 ribs

Celery

finely chopped
Turkey Soup
This Turkey Soup is the best choice to make after your festive lunch of roast turkey with all the trimmings. Use your turkey leftovers to prepare this hearty and heart warming soup ed-hrvatski.com. Undoubtedly being my favorite leftover turkey dish. The smell and aromas around the kitchen are sublime, the taste moorish and all in all it can be very addictive this winter!
To make Turkey Soup, you will need the following ingredients: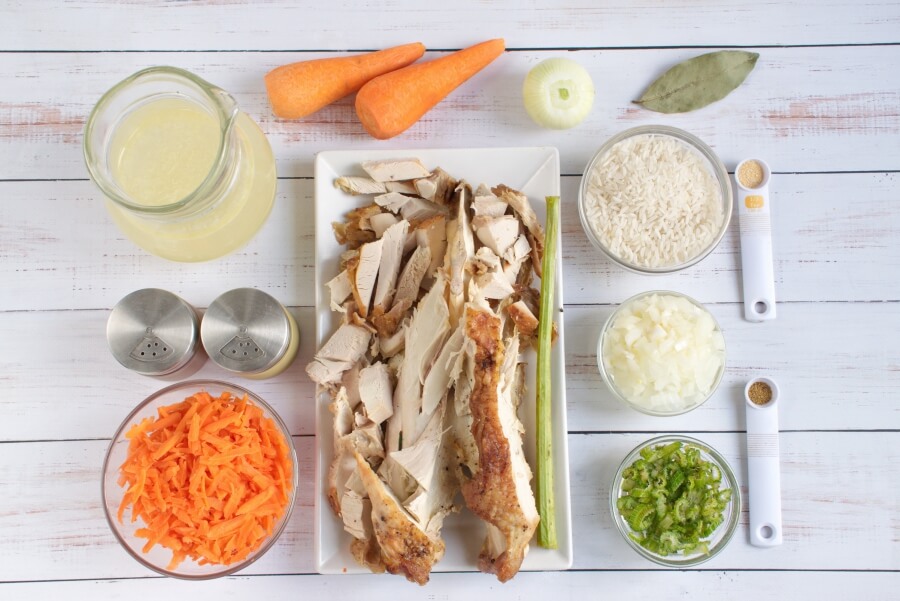 So, how to make Turkey Soup?
Steps to make Turkey Soup
Prepare turkey broth

40m

Prepare turkey

1

Add soup ingredients

1

Cook soup

10

Serve