½ tsp

Black pepper

freshly ground , plus more to taste

½

White onion

medium, chopped

1 tsp

Fresh ginger

peeled and minced

3

Tomatoes

medium Roma tomatoes, ripe, diced

For serving:
Vegan Roasted Eggplant Curry
This Vegan Roasted Eggplant Curry is a perfect dish to make in advance. I like to make a large pot of this wholesome curry at the weekend and have leftovers during the week! Your whole family will love the delicate flavors in this curry. 
To make this curry, start by preparing eggplant. Bake in the oven until golden brown.
Cook onions in coconut oil, stirring occasionally, until golden brown. Stir in the chili powder, cardamom and smoked paprika. Add the ground coriander, black pepper, turmeric, garlic, and ginger. Next, stir in chopped tomatoes, coconut milk, water, and roasted eggplant. Bring the sauce to a simmer until reduced and slightly thickened. Serve the curry over steamed rice garnished with chopped cilantro. It's that simple!
To make my Vegan Roasted Eggplant Curry, you will need the following ingredients: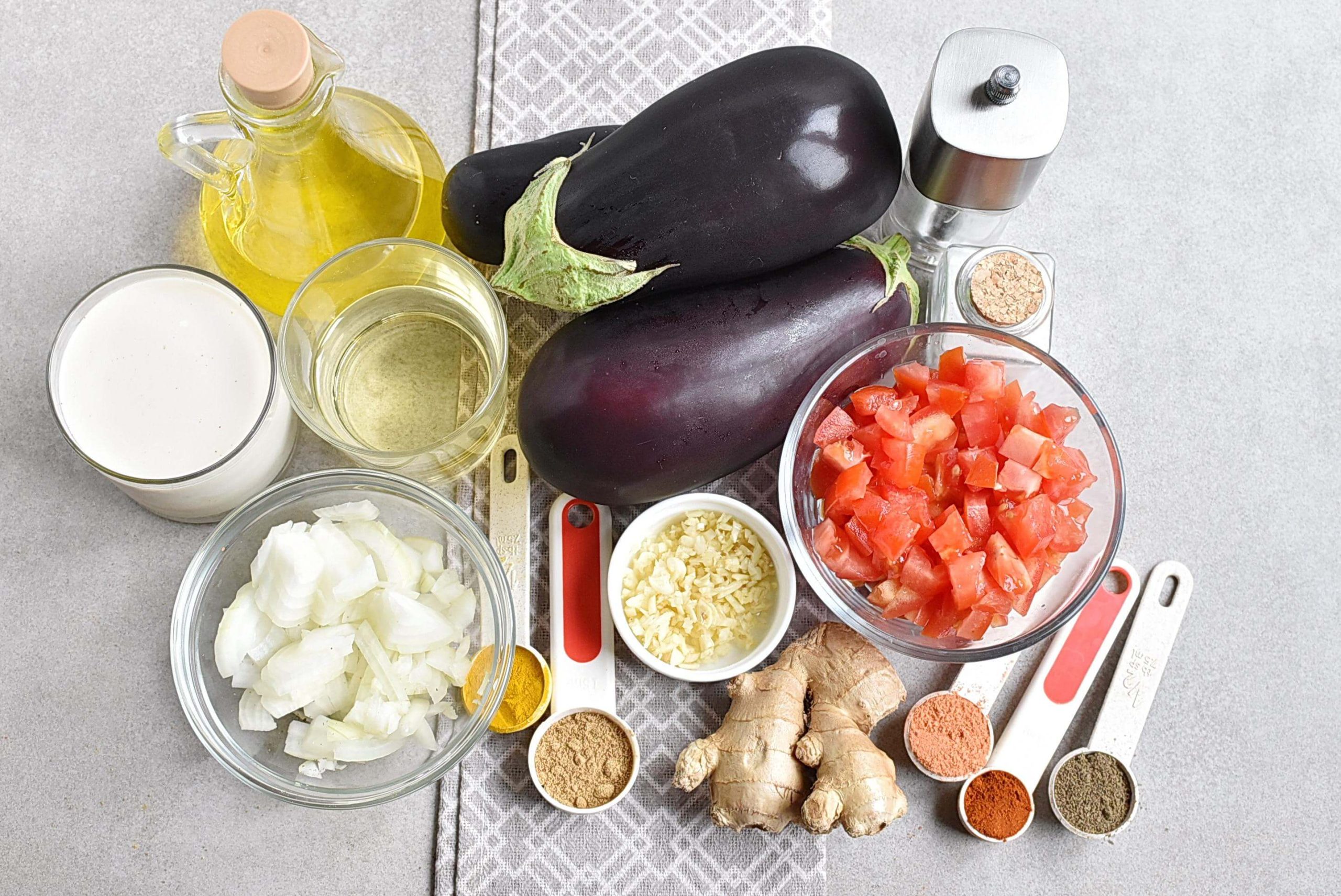 Steps to make Vegan Roasted Eggplant Curry
Heat oven

5

Preheat the oven to 400 °F.

Prepare eggplant

3

Bake cubed eggplant

25

Sauté onion

10

Add spices

1

Stir in remaining spices

2

Make sauce

2

Simmer sauce

25

Serve