3 cups

Watermelon

cubed seedless

½ small

Green bell pepper

diced

½ small

Orange bell pepper

diced

15 sprigs

Cilantro

chopped

1 tsp roasted

Cumin

powder
Watermelon Salsa
This Watermelon Salsa is a contemporary, fun and colorful salad. Perfect for a vegan kitchen and menu and using a combination of only fresh salad vegetables, herbs and spices.
Pack your bowls with diced watermelon, diced green and orange bell peppers and chopped red onions and dress your salads with a tasteful toss in lime juice and cumin and spiced up with cilantro and jalapeño peppers, for all the best flavors.
To make Watermelon Salsa, you will need the following ingredients: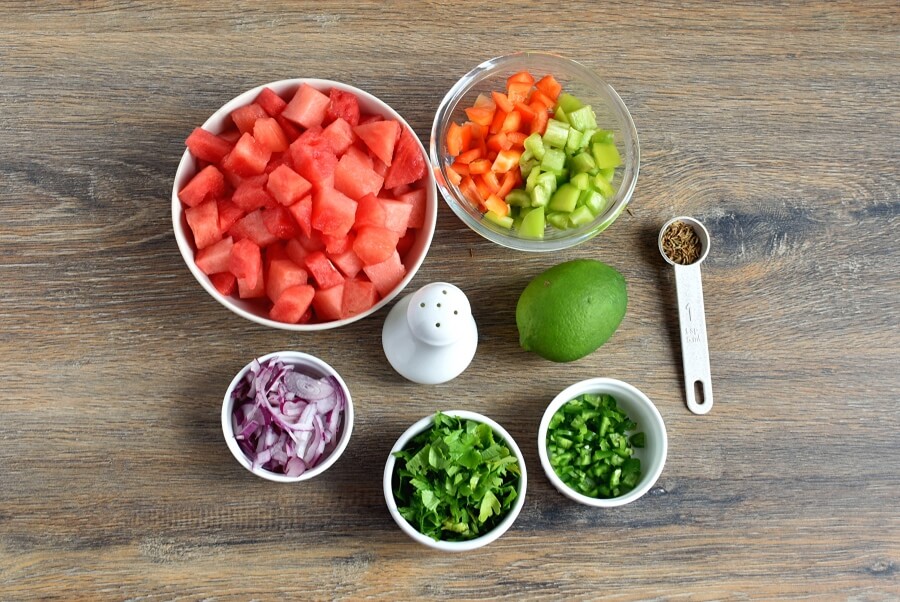 So, how to make Watermelon Salsa?
Steps to make Watermelon Salsa
Mix salad vegetables

3

Season

2

Serve

5