For meatloaf:

¼ cup

Onion

very finely chopped

¼ tsp

Dried oregano

leaves

⅛ tsp

Black pepper

ground

For sauce topping:
Amazing Zucchini Meatloaf
This Amazing Zucchini Meatloaf is a delicious and simple way to incorporate more vegetables into your day to day. It's a healthy and tasty new Thanksgiving meatloaf recipe to try out this year.
To make this meatloaf, start by mixing all of the ingredients together. Place the mixture in a lightly oiled loaf pan. Bake the meatloaf in the oven. As the meatloaf cooks, prepare the sauce topping by mixing ketchup, brown sugar and mustard together in a small bowl. Spread the sauce over the meatloaf before returning the pan to the oven and baking. Once cooked, remove the meatloaf from the oven.  
To make Amazing Zucchini Meatloaf, you will need the following ingredients: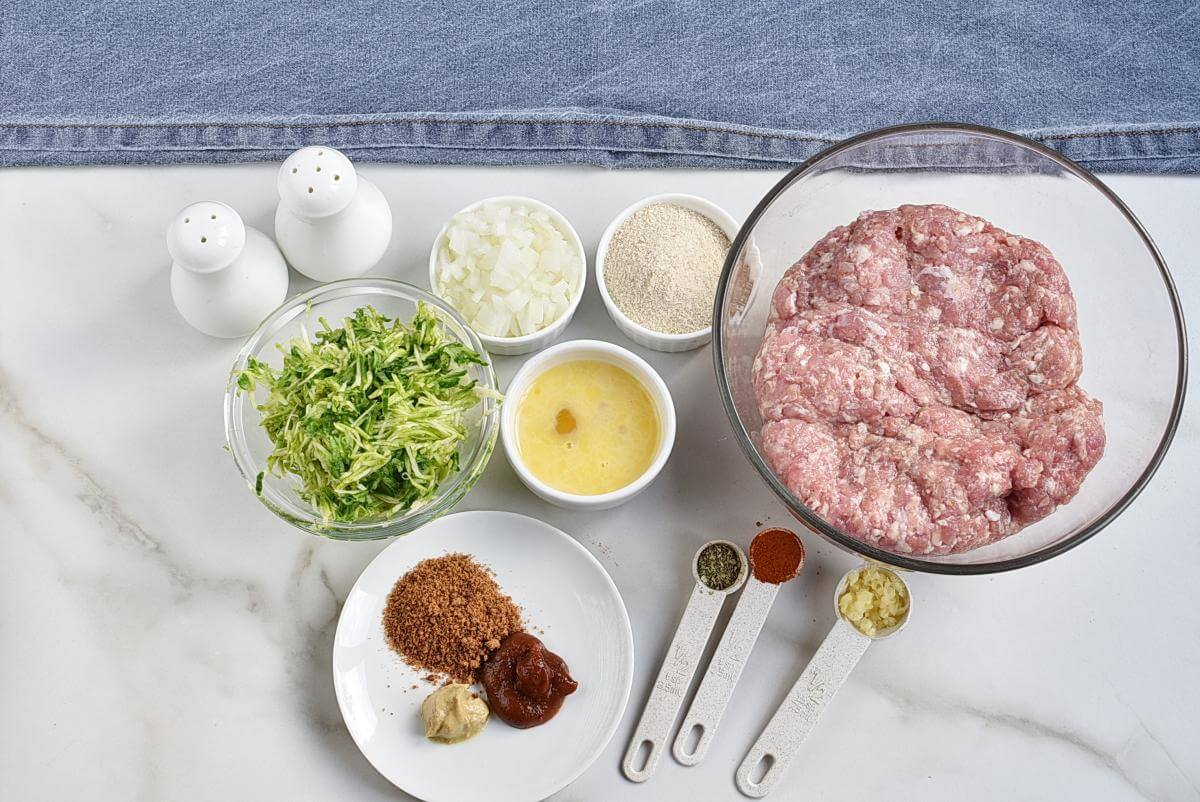 Steps to make Amazing Zucchini Meatloaf
Heat oven and prepare loaf pan

5

Make meatloaf mixture

2

Season

3

Shape meatloaf

1

Bake

40

Make sauce

2

Brush meatloaf with sauce

2

Bake again

15

Serve