1 ½ cups

Oats

quick-cooking

1 cup

Pumpkin

solid pumpkin (pumpkin puree)

¾ cup

Walnuts

or pecans, chopped, divided (use ¼ cup for top)

1 ½ tsp

Pumpkin pie spice

For serving:
Baked Pumpkin Oatmeal
This Baked Pumpkin Oatmeal is a quick and delicious breakfast option when you need a tasty morning treat. I often prepare this recipe in advance and leave the oatmeal ingredients in a bowl in the refrigerator. When I get up in the morning, I simply turn on the oven and stick in the oats. Breakfast cooks while I am getting ready to go!
To make this baked oatmeal, I start by mixing the ingredients together in a large bowl until fully combined. I spread the mixture into a dish and sprinkle the top with ¼ cup of chopped walnuts. When we are ready to eat this, I bake it in the oven until the edges start to turn golden brown. Once cooked and cooled slightly, I serve the oatmeal with a drizzle of milk.
To make Baked Pumpkin Oatmeal, you will need the following ingredients: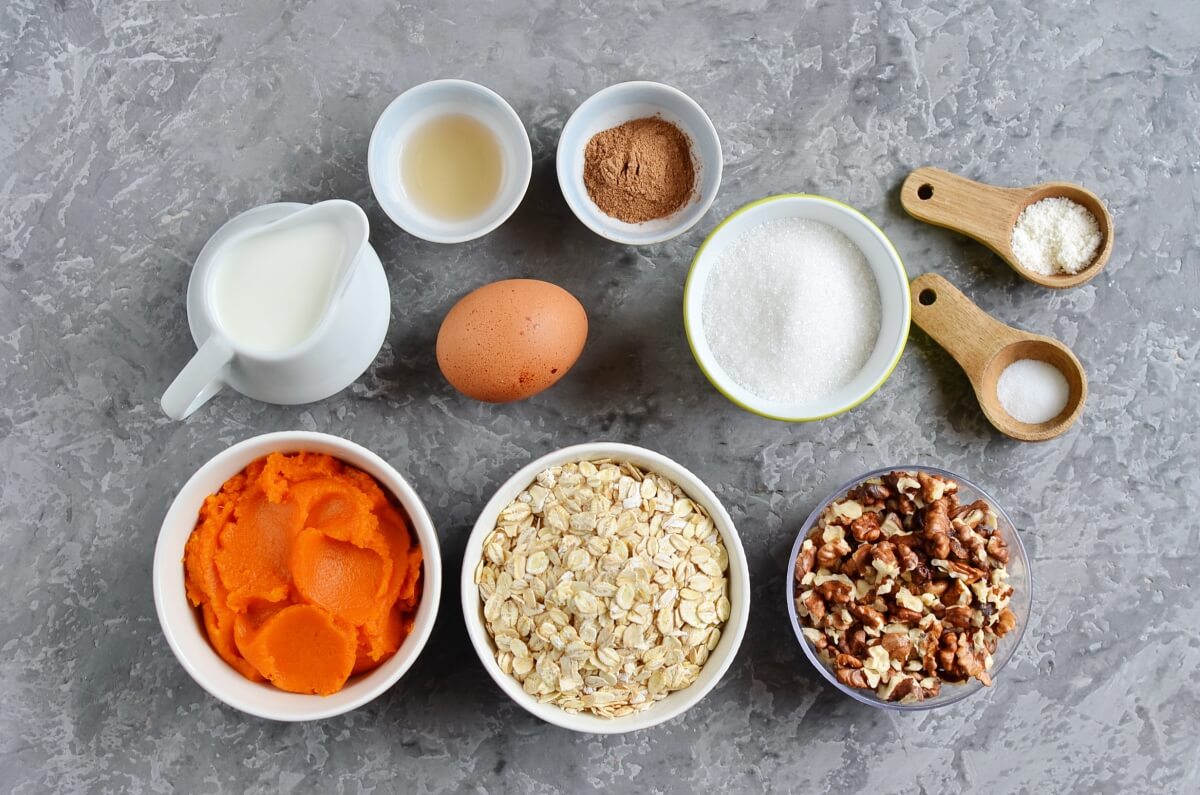 Steps to make Baked Pumpkin Oatmeal
Heat oven and prepare baking dish.

1

Combine all ingredients

3

In a large bowl, combine 1½ cups of quick-cooking oats with 1 cup of pumpkin puree, ¾ cup of milk, ½ a cup of chopped walnuts, ½ cup of granulated sugar, 1 egg, 1 teaspoon of vanilla extract, 1½ teaspoons of pumpkin pie spice mix, 1 teaspoon of baking powder, and ½ a teaspoon of salt. Stir until fully combined.

Place in baking dish

2

Bake

30

Serve

1