For cake:

1

Bananas

mashed, plus a few slices for garnish if you wish

For glaze:
Banana Mug Cake
This single-serving Banana Mug Cake is a super easy and super fast recipe that delivers banana cake deliciousness without heating up your kitchen. It uses real mashed banana, butter, milk, and vanilla extract. Keeping it simple allows the real banana flavor to shine through and makes for a perfect pick-me-up treat. Enjoy this delicious mug cake warm, right out of the microwave, with a brown sugar glaze on top.
This mug cake comes together in 8 minutes tops. Start with your dry ingredients. Once combined, stir in the wet ingredients until just combined. Now the cake is ready for "baking". Microwave on high for 3 minutes, checking halfway through, and then let it sit to cool. Meanwhile, prepare the glaze. Combine the brown sugar, butter, vanilla, and a small splash of milk in a small microwave-safe bowl. Microwave until bubbly and drizzle over the top of the cake. Garnish with a few slices of fresh banana, if you wish, and eat right away. Delish!  
To make the Banana Mug Cake, you will need the following ingredients: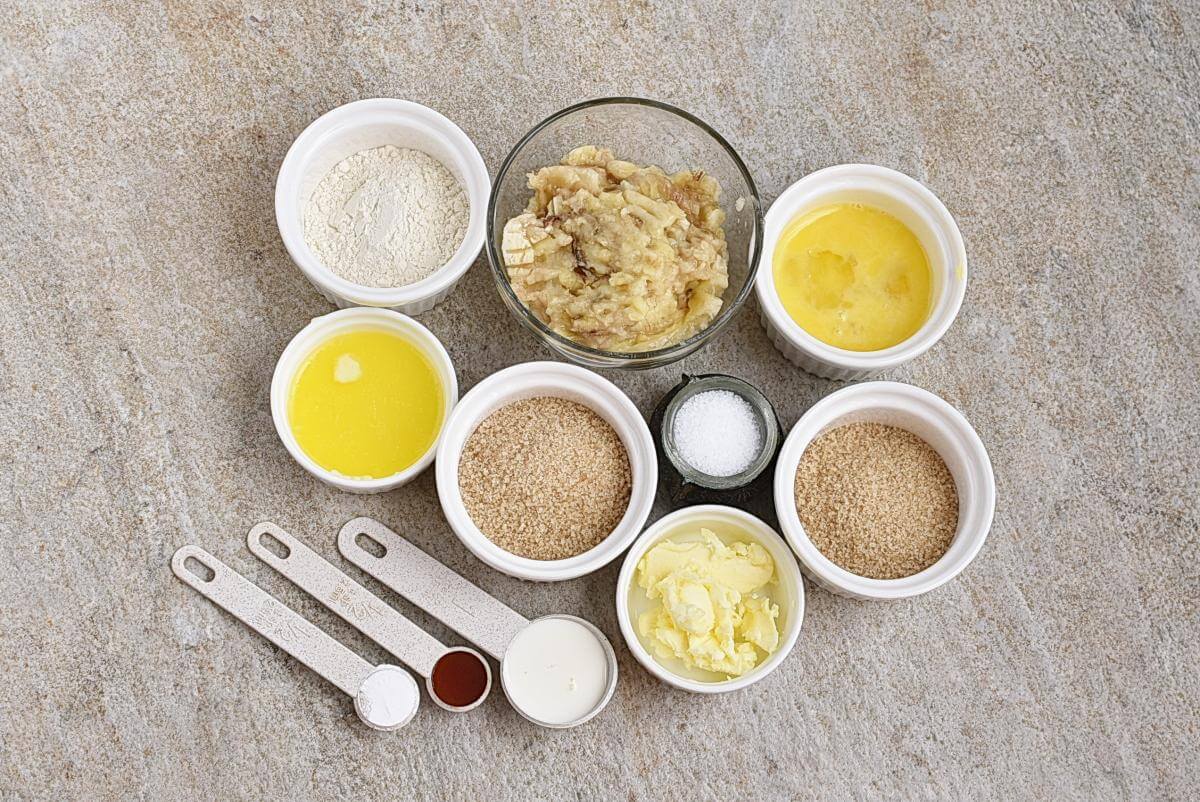 Steps to make Banana Mug Cake
Combine dry ingredients

1

Add wet ingredients

2

Microwave

3

Prepare glaze

1

Glaze the cake

1

Serve