1 1/2 pounds

Chicken thighs

skinless and boneless

1 clove

Garlic

large, minced

1/2-1 tsp

Chili pepper

ground

1 tbsp

Cilantro

fresh, chopped

3

Bell pepper

cut into strips

2

Avocado

peeled, seeded and sliced

2 tbsp

Lime juice

fresh squeezed
Best Chicken Fajitas
In my house, every Friday night we have "Fajita Friday". It's the meal we look forward to all week. I have been perfecting it for years now and I am about to share with you the Best Chicken Fajitas recipe you will find.
Two elements combine to make these mouth-watering fajitas: limey marinade and chicken thighs. Chicken thighs are hands down the best part of the chicken for flavor and juiciness. In this recipe, I use skinless and boneless thighs. I marinade them for around 30 minutes, but if you are short on time even 5 minutes in the marinade will add some wonderful flavor to your meat. Then I sear the thighs on a hot heavy-based pan so that they are slightly charred and crispy on the outside.
For the toppings, it depends – sometimes I keep it simple and other times I go wild. Some of my favorite toppings include: sour cream, guacamole, salsa, Pico De Gallo, cheese and black beans. Yum – how many days until Friday?
To make the chicken fajitas, you will need the following ingredients: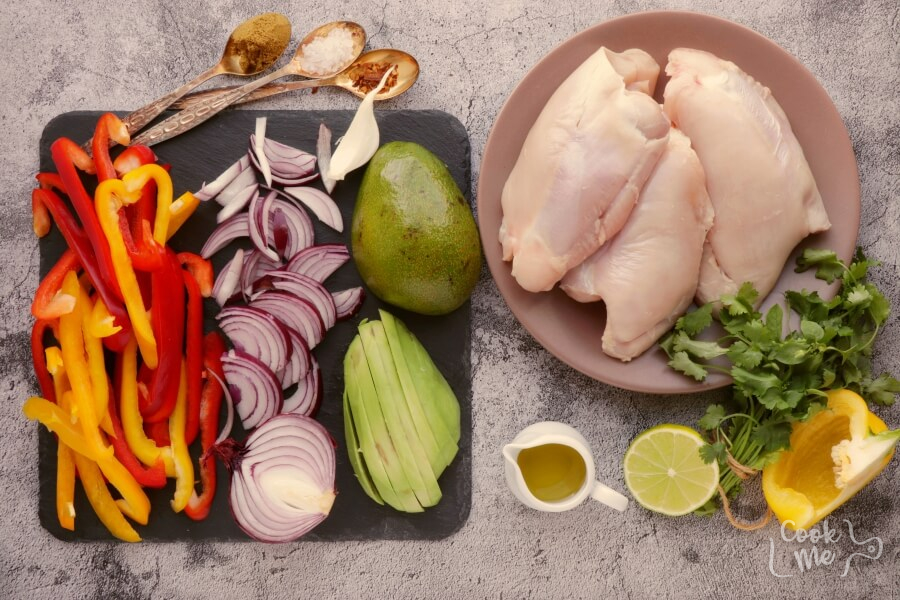 So, how do you make the Best Chicken Fajitas?
Steps to make Best Chicken Fajitas
Make the marinade

1

Marinate the chicken thighs

30

Heat a pan

4

Sear the chicken

16

Remove chicken

1

Cook the vegetables

6

Slice

2

Serve