1½ cups

All-purpose flour

For the Dip:
Braided Pizza Bread
This Braided Pizza Bread has been a huge hit at many of my parties and gatherings. Instead of serving a typical garlic bread, I twisted the idea and created this bacon and mozzarella cheese stuffed bread with a side serving of cream cheese and mayo dipping sauce.
Perfect to offer as a side to anything or as a party starter with some other of your favorite finger foods and snacks.
To make Braided Pizza Bread, you will need the following ingredients: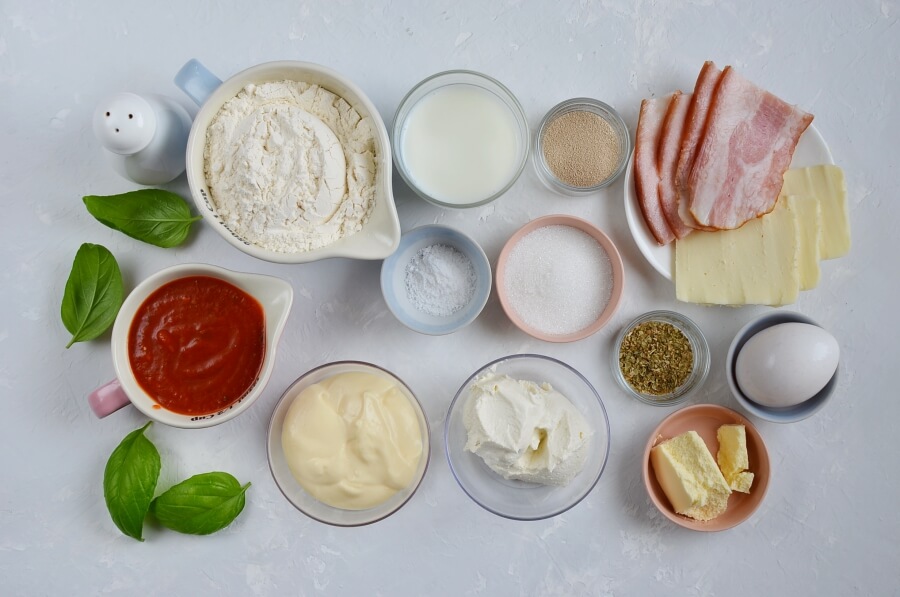 So, how to make Braided Pizza Bread?
Steps to make Braided Pizza Bread
Combine butter and milk

2

Add dry ingredients

1

Add flour

5

Knead

1

Microwave dough

1

Rise

30

Prepare braid

15

Prepare pizza

5

Combine braid and pizza

2

Egg wash and season

2

Bake

30

Prepare dip

3

Serve

2