6

Chicken Breast

halves, skinned and boned

14.5 oz

Can chopped tomatoes

to taste

Black pepper

Ground
Braised Balsamic Chicken
My Braised Balsamic Chicken is based firmly on a recipe my mum used to cook when I was little. She would cut chicken breasts into small slivers and saute them in balsamic vinegar syrup, so they were both sweet and sour all at once.
It was one of my favorite dishes as a kid and when I started cooking for myself I used that as a base and added some more ingredients to expand it into a more robust dish. Onion, tomatoes and dried herbs add lots of extra flavor and boost the sauce, which you will have plenty of to ladle over the juicy chicken breasts once they've finished cooking.
This a quick and easy weeknight dinner, perfect served with a side of simple boiled rice to soak up the juices.
To make Braised Balsamic Chicken, you will need the following ingredients: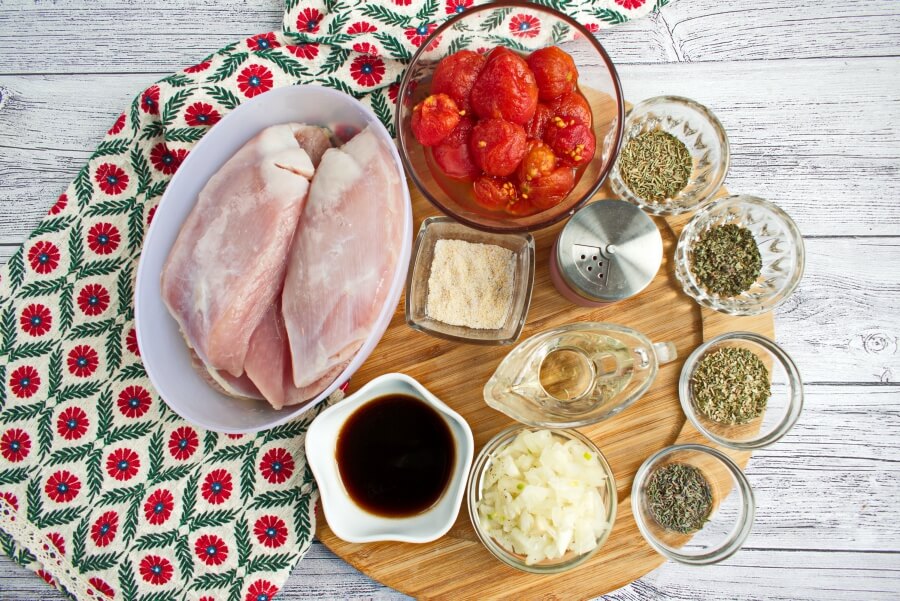 So, how to make Braised Balsamic Chicken?
Steps to make Braised Balsamic Chicken
Prepare the chicken breasts

2

Brown the chicken

8

Add the onion

3

Add the tomatoes, vinegar and dried herbs

2

Cook the chicken

15

Serve

5