6 slices

Whole grain bread

9

Cherry tomatoes

each sliced in 4 slices

6 leaves

Basil

thinly sliced

10

Cherry bocconcini

each sliced in 4 slices

1 tsp

Olive oil

extra virgin, for dressing, plus more for brushing

For brushing the bread:
Caprese Bread Tartlets
Enjoy an appealing party appetizer with this easy recipe for Caprese Bread Tartlets! Made from toasted whole grain bread, piled high with bocconcini, tomatoes, and basil, these tartlets are a breeze to make and delicious to eat. They are fun and small and can be easily eaten in a bite or two. 
The details are simple, start with the bread cases. Remove the crusts from the bread, and, using a rolling pin, roll the bread as thin as possible. Cut out 2 rounds from each bread slice. Coat each side of the bread with olive oil, press into a pan, and bake until crispy and golden. Add the filling when the bread cases have completely cooled. Serve and enjoy! 
To make the Caprese Bread Tartlets, you will need the following ingredients: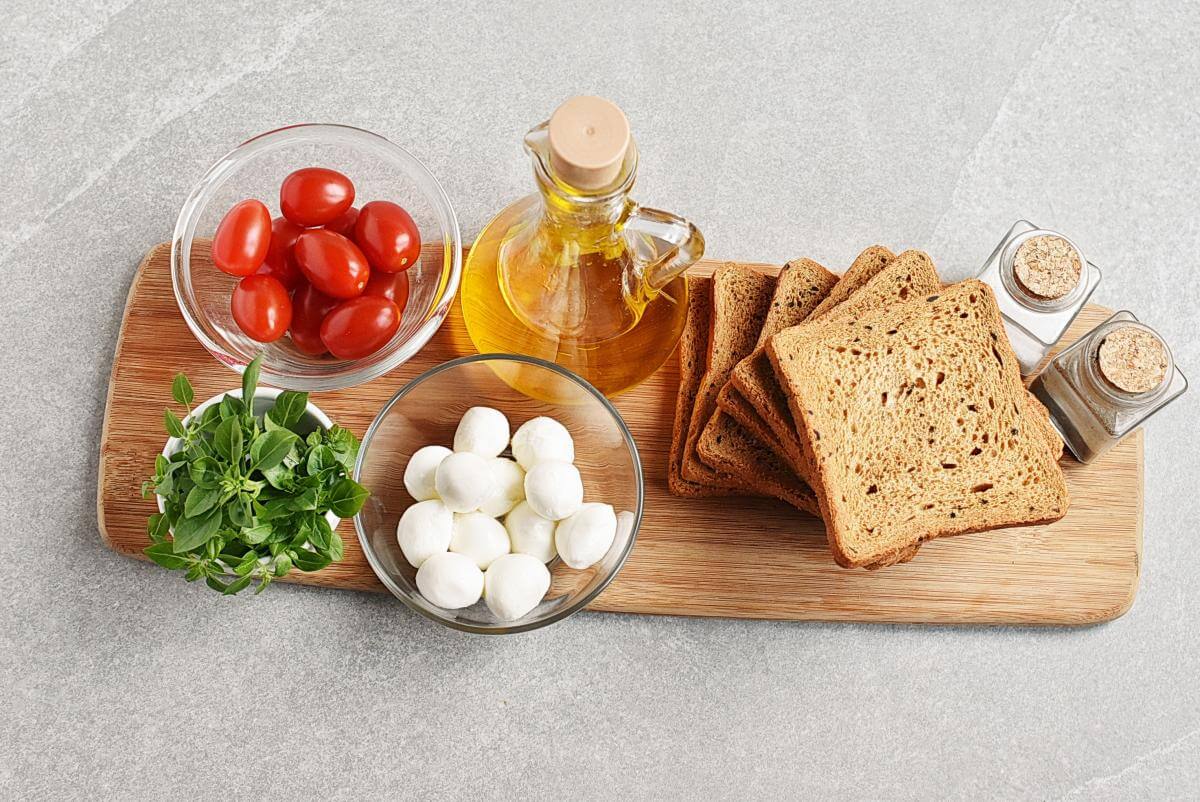 Steps to make Caprese Bread Tartlets
Preheat oven

5

Preheat the oven to 350 °F.

Remove crusts from bread

1

Cut out

2

Press bread rounds into pan

2

Bake

12

Cool

Prepare filling

2

Assemble

3

Serve