350g

Fresh Broccoli

florets

75g grated

Parmesan cheese

or vegetarian alternative, plus extra for sprinkling
Cauli' 'n Broc' Cheese
This Cauli' 'n Broc' Cheese bake is a fantastic side dish option. It's also an awesome way to get your veggie intake in and the creamy cheese sauce works perfectly to hide the sometimes harsh flavor of the broccoli that kids don't always enjoy.
A quick boil for the veggies until they're tender, whisk up your cheese sauce in just minutes and bake until golden and crispy. This recipe is definitely one of my top favorites on my list for veggie dishes.
To make Cauli' 'n Broc' Cheese, you will need the following ingredients: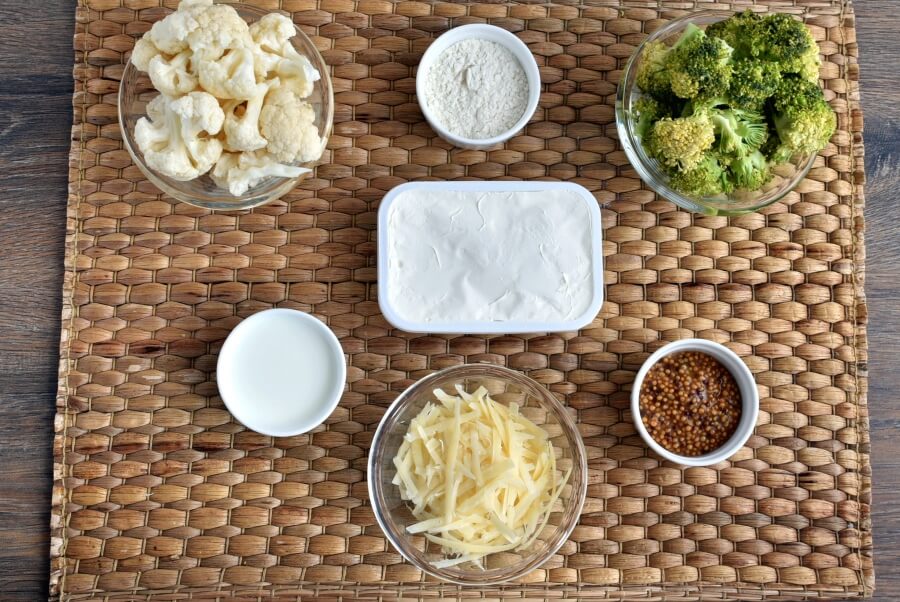 So, how to make Cauli' 'n Broc' Cheese?
Steps to make Cauli' 'n Broc' Cheese
Prepare oven grill

3

Preheat the oven grill to medium-high heat.

Boil cauliflower and broccoli

5

Prepare cheese sauce

3

Mix veg in sauce

2

Prepare to bake

2

Bake

10

Serve