8

Bratwursts

German sausage
Cauliflower Sausage Casserole
Cauliflower Sausage Casserole is one of my favorite family midweek meals. I can make it ahead of time and then I simply cook it in the oven when we get home from whichever activity is on the day. It means I can have a delicious, filling dinner on the table in only 20 minutes. 
To make this, start by frying little sausage meatballs. Quickly cook potato cubes and cauliflower chunks and spread these three ingredients out in a casserole dish. Make a simple white sauce and pour it over the veggies in the dish. Bake in the oven for a simple and tasty midweek meal. 
To make my Cauliflower Sausage Casserole, you will need the following ingredients: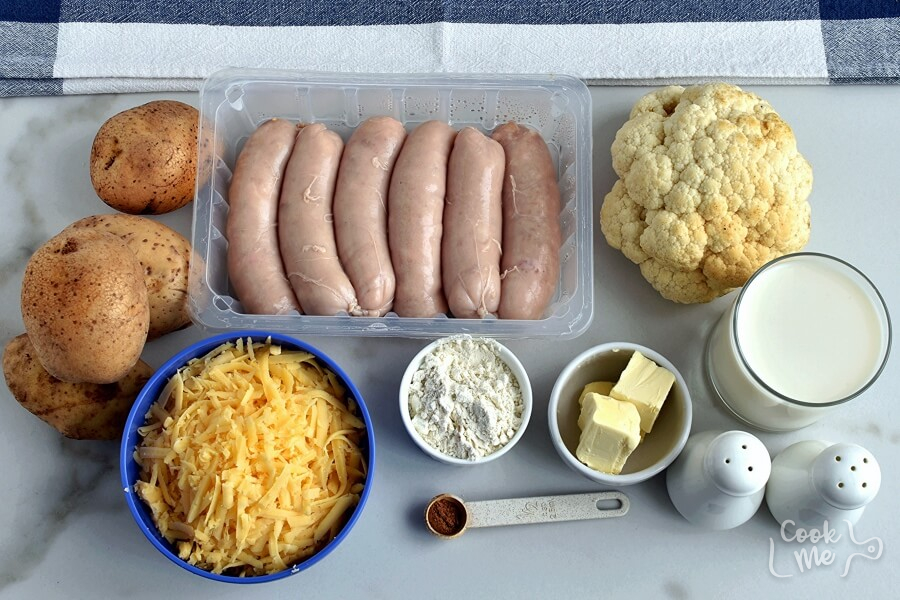 So, how do you make Cauliflower Sausage Casserole?
Steps to make Cauliflower Sausage Casserole
Heat the oven and set a casserole dish aside

5

Fry the sausages

5

Prepare the potatoes

7

Cook cauliflower

5

Make sauce

3

Bake

20

Serve