4 tbsp

Butter

Nut butter for vegan option
Cinnamon Baked Apples
My Cinnamon Baked Apples is the ultimate quick and easy dessert. In my family no dinner is complete without a sweet at the end of it. But I often don't have time for baking or creating something fancy. Enter my baked apple dessert!
This recipe uses only 4 ingredients, all of which I'm pretty certain you will find in your own kitchen right now! The apples are baked until they are lovely and soft, while in their centers butter, sugar and cinnamon melt together to form a delicious caramel, which oozes out the moment you cut into them. They only take 15 minutes, so pop them in when you start your main course and they'll be done by the time you finish. Use nut butter for to make this dessert vegan! Serve with a big dollop of ice cream or yogurt and you have the perfect crowd-pleasing dessert!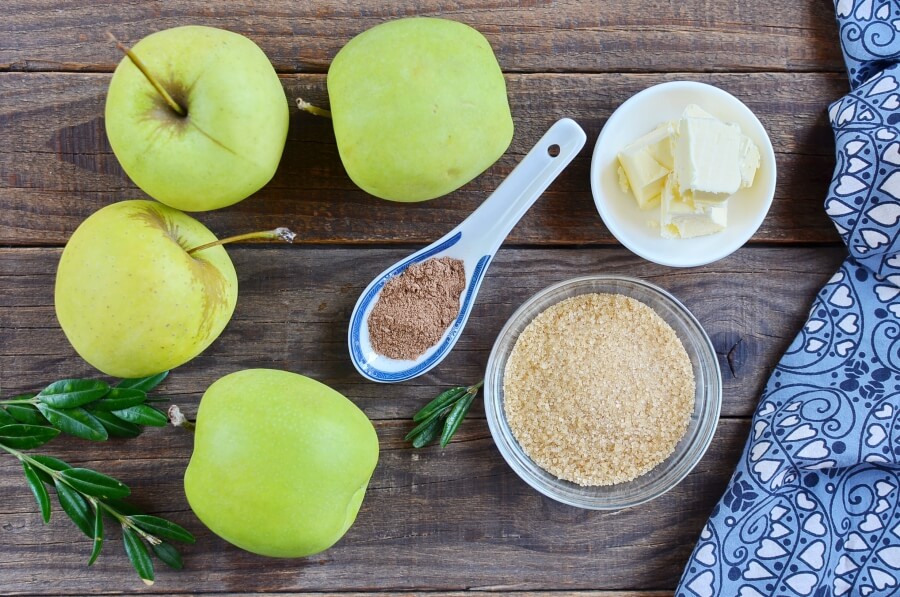 So, how to make Cinnamon Baked Apples?
Steps to make Cinnamon Baked Apples
Heat the oven

1

Hollow the apples

5

Stuff the apples

2

Add the cinnamon

1

Bake the apples

15

Serving Cinnamon Baked Apples