1 cup

Whole-grain cereal flakes

¾ cup

Breadcrumbs

dry, whole-wheat

¾ tsp

Black pepper

ground, divided

1 pound

Cod

cut into ½-by-3-inch strips, cut in half horizontally, if very thick

2 tbsp

Rice vinegar

unseasoned

For serving:
Crispy Baked Fish Tacos
These Crispy Baked Fish Tacos are amazing! Think crispy and perfectly seasoned flaky fish stuffed into corn tortillas with crunchy coleslaw. Serve each taco with sliced avocado and spicy pico de gallo. The recipe is quick and easy to prepare and makes for a delicious weeknight dinner.  
The best part about this recipe is that you can get crispy and crunchy fish without dealing with a big pot of oil. The key is in the breading. You need three shallow dishes. The first is for all-purpose flour. The second shallow dish will have the beaten egg whites. The third will hold a combination of whole-grain cereal flakes, breadcrumbs, garlic powder, paprika, and salt and pepper. Before you start, position a wire rack over a baking sheet to place the breaded fish. The process is simple. Dip each fish strip into the first bowl, coating both sides and shaking off excess, then dip it into the egg-white wash, then coat with the breadcrumb mixture. Bake the fish to golden perfection and enjoy!
To make the Crispy Baked Fish Tacos, you will need the following ingredients: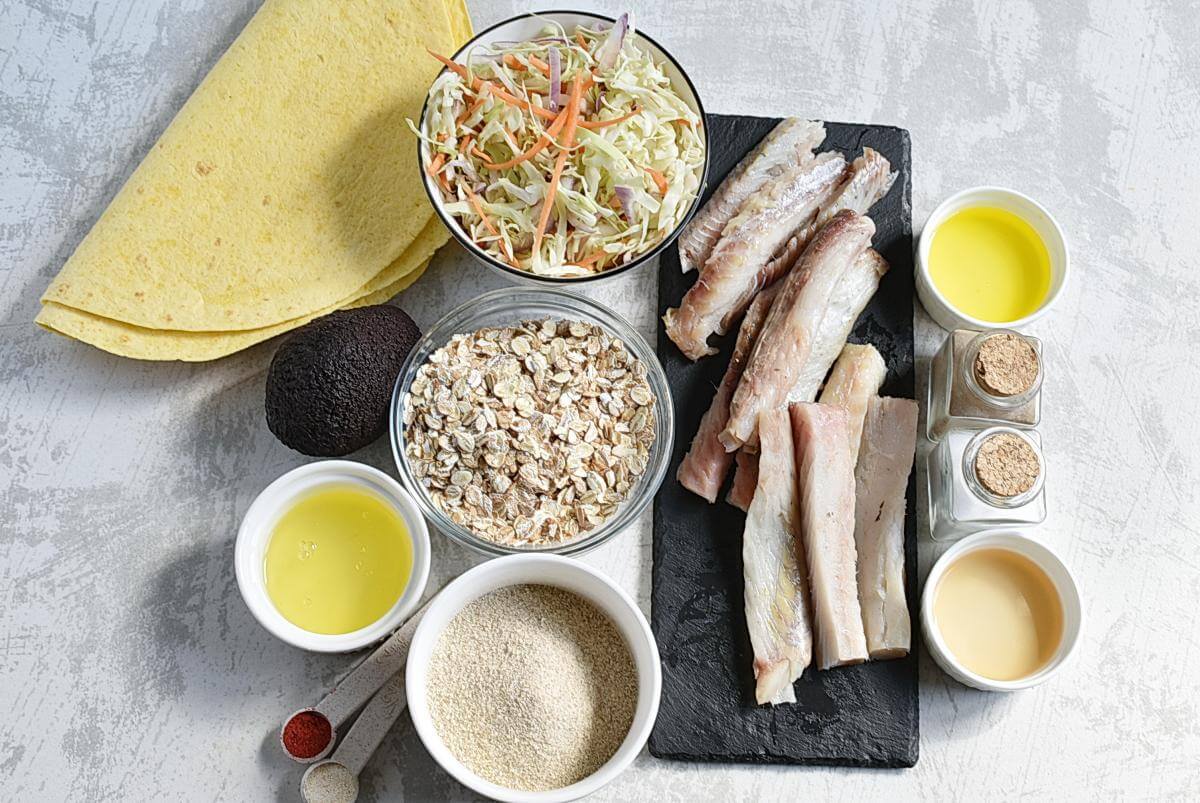 Steps to make Crispy Baked Fish Tacos
Preheat oven and prepare baking sheet

5

Make breadcrumb mixture

2

Place flour in shallow dish

1

Whisk egg whites

1

How to bread fish

3

Bake

10

Make dressing

2

Dress coleslaw

2

Serve

4