1/2

Jalapeño pepper

seeds removed and finely sliced

handful

Cilantro

finely chopped leaves
Pico de Gallo Salsa
Pico de Gallo Salsa is a classic Mexican tomato salsa, hot with chili, fragrant with cilantro and juicy with tomatoes. It goes by a few different aliases – salsa fresca, salsa Mexicana, salsa cruda to name a few. Some Mexican salsas have a lot of liquid but pico de gallo is drier, meaning it's better for use in your favorite Mexican dishes like fajitas and tacos.
My two-step recipe is super-simple to follow. Just combine everything in a bowl and adjust the ingredients to your taste – more jalapeño for extra heat, more tomato for less heat or more garlic powder for extra…garlic! And then chill to let all those heady flavors develop.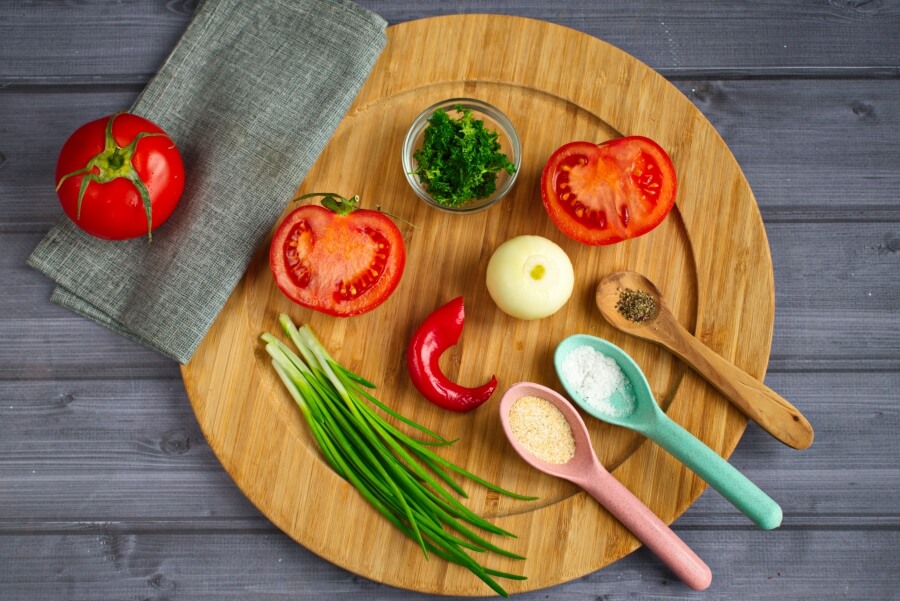 So, how to cook Pico de Gallo Salsa Recipe?
Steps to make Pico de Gallo Salsa
Combine ingredients

5

Chill

30

Serving Pico de Gallo Salsa