For the soup:

1

Butternut squash

medium (3 lbs), peeled and cubed

¾ tsp

Sea salt

plus more for sage

For garnish:
Easy Butternut Squash Soup
If you are looking for a new easy soup recipe to feed a crowd, this Easy Butternut Squash Soup is the one for you! Comforting and delicious, with only a splash of cream and tons of butternut squash so it's good for you too. Make this soup look pretty and extra delish by topping each bowl with crispy sage and a drizzle of extra cream. Amazing!
This butternut squash soup is really simple and comes together in 30 minutes. And you only need 9 simple ingredients, alongside basics like oil, salt and black pepper. The first step is to sauté the onions and garlic. Next, stir in the butternut squash pieces, vegetable broth, salt and pepper. Once this is done, it takes 20 minutes to finish it up. Simmer the soup until the butternut squash is tender. Use an immersion blender to puréе the soup. Finally, add the heavy cream and stir until heated through. To make the crispy sage: In a small skillet, heat the oil until very hot. Fry the sage leaves in batches until crisp, about 15 seconds. Then transfer to a paper towel-lined plate and sprinkle with flaky sea salt. Sprinkle over the piping hot butternut squash soup, and enjoy!
To make the Easy Butternut Squash Soup, you will need the following ingredients: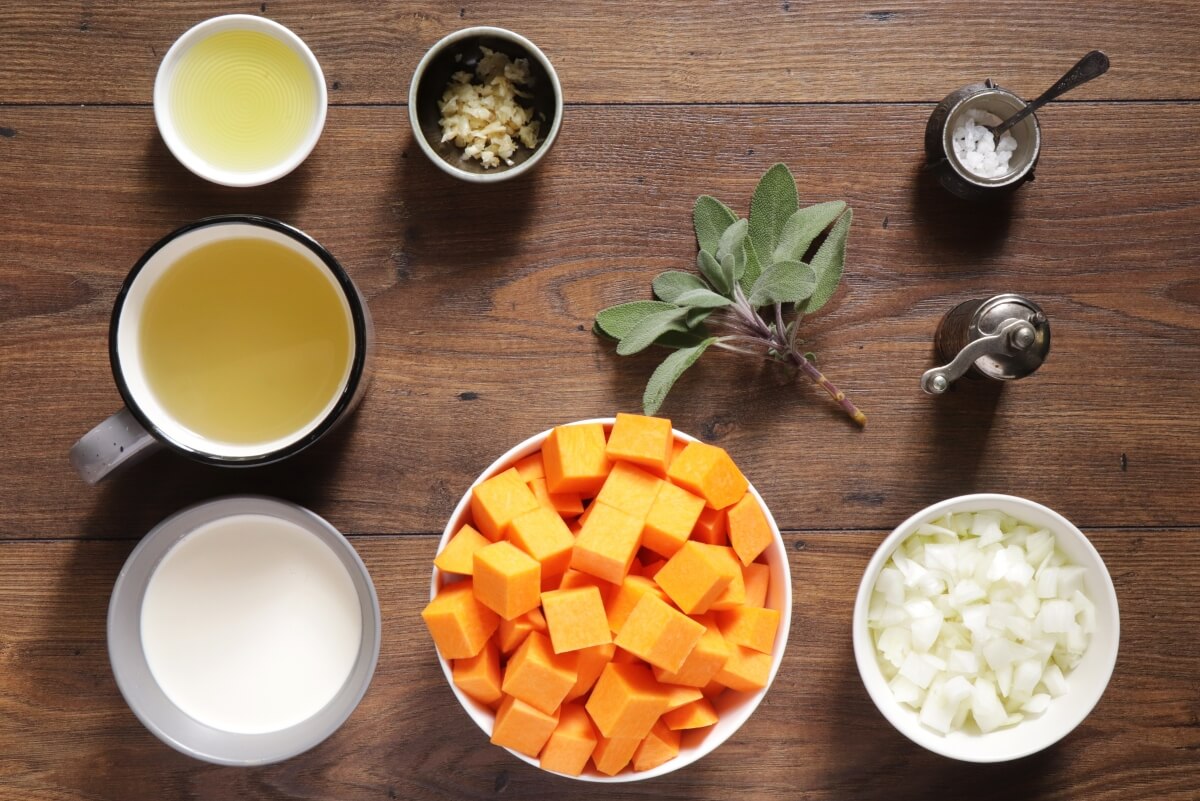 Steps to make Easy Butternut Squash Soup
Sauté onions

5

Add garlic

1

Add squash, broth, salt and pepper

20

Fry the sage

2

Purée the soup

1

Add heavy cream

1

Serve