1/2 tsp

Black pepper

or to taste
Easy Meatloaf
My Easy Meatloaf really couldn't be easier, see for yourself! I have a secret to admit. I used to hate meatloaf when I was little! Really, I couldn't stand it for most of middle school and high school. But I soon realized that it wasn't the meatloaf's fault at all, it was the questionable cookery behind it!
School dinners have a lot to answer for. The first time I tried a proper homemade one, my aversion went out the window. And the moment I started making it for myself, I really grew to love it! Especially when it's as meaty, flavorsome, sweet and spicy as this version I'm sharing with you today! Brown sugar, ketchup, and mustard add heat and sweetness and the whole thing takes just 10 minutes to prepare, so simple!
To make Easy Meatloaf, you will need the following ingredients: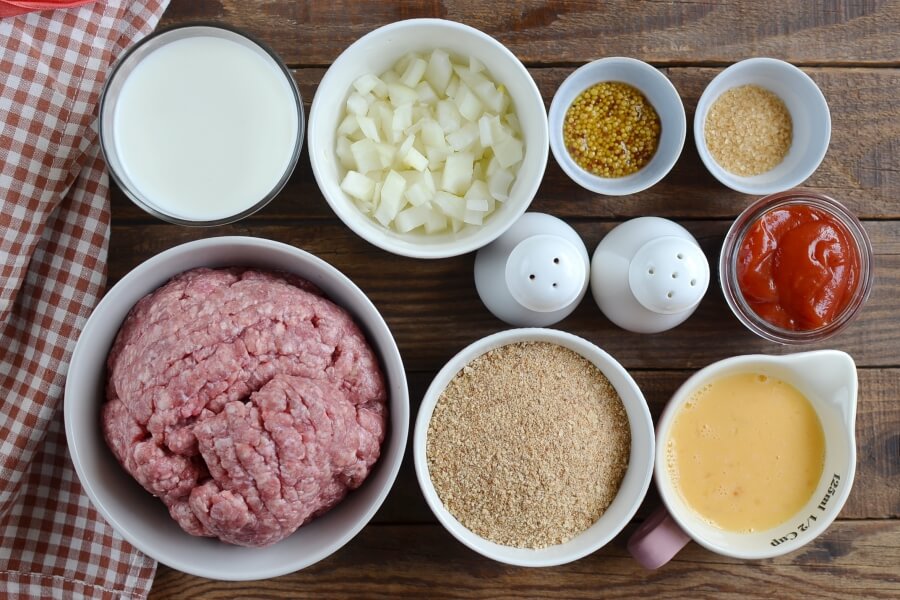 So, how to make Easy Meatloaf?
Steps to make Easy Meatloaf
Heat the oven and prepare a loaf tin

1

Combine the meatloaf mix

3

Prepare the meatloaf for baking

3

Make the sauce

1

Bake the meatloaf

60