½ cup

Red bell pepper

cut into 1-inch pieces

1 cup

Cauliflower

florets, thickly sliced

1 ½ cups

Green beans

trimmed

1 medium (about 1 ½ cups)

Summer squash

cut in half, lengthwise and sliced
Garlic Sautéed Vegetables
I am always looking for recipes that encourage my kids to love their vegetables and this Garlic Sautéed Vegetables dish, does just that! A colorful combination of different vegetables, I've used red bell pepper, cauliflower florets, green beans and squash, and you really can try other vegetables too.
A quick saute in garlic and some chicken broth, this one is so easy! My family love chicken schnitzel so I serve this as the side, sometimes with a slice of cheese or a creamy sauce on top!
To make Garlic Sautéed Vegetables, you will need the following ingredients: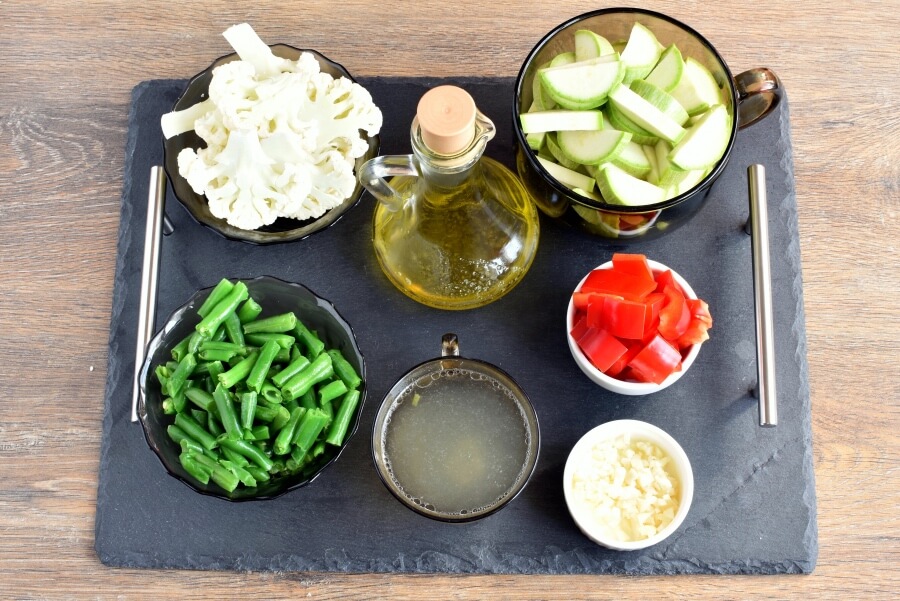 So, how to make Garlic Sautéed Vegetables?
Steps to make Garlic Sautéed Vegetables
Cook vegetables

5

Add garlic

1

Add broth

1

Allow vegetables to cook

3

Serve

2