2 (6 ounce)

Tuna steaks

about ¾-inch thick

1 tbsp fresh

Ginger root

minced

1 large clove

Garlic

minced
Grilled Tuna Teriyaki
When I need a change in my meat loving diet, I make this Grilled Tuna Teriyaki recipe. Straight off the grill and oozing with flavor, this fish is the dish!
I marinade the steaks in Asian sauces and spices for about 30 minutes and like any other kind of marinade, the longer you leave it, the more flavorsome the steaks become. A quick grill on both sides until the fish is cooked is all you need, take care not to over cook these steaks because they can become too tough to cut and eat. I chose to serve it with a side of grilled zucchini, aubergines, and lemon. This one is picture perfect!
To make Grilled Tuna Teriyaki, you will need the following ingredients: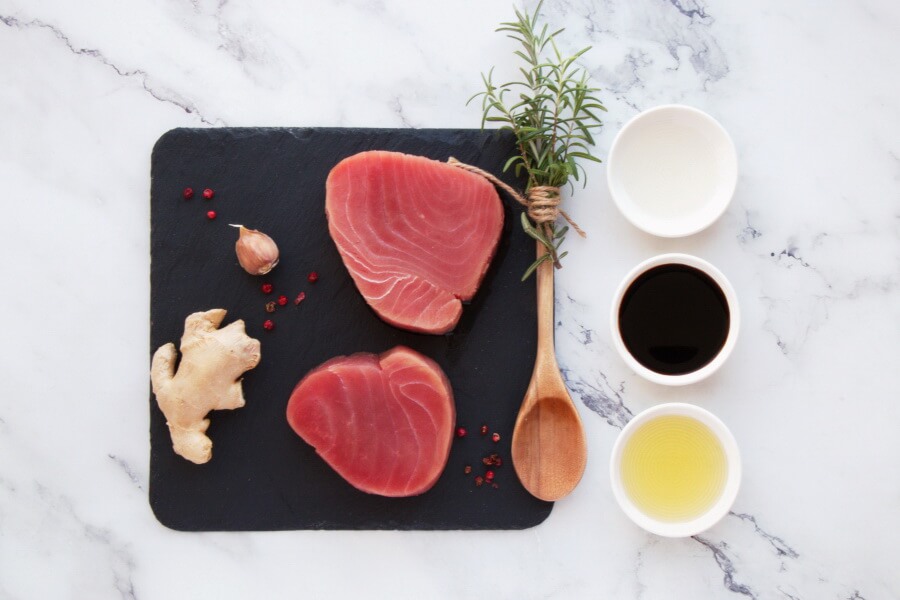 So, how to make Grilled Tuna Teriyaki?
Steps to make Grilled Tuna Teriyaki
Prepare marinade

2

Marinate steaks

30

Preheat grill

5

Brush steaks

2

Grill steaks

12

Serve