For the crust:

5 ounces

Gluten-free cookies

¼ cup

Butter

unsalted, melted

For the filling:

3 cups

Strawberries

sliced
Healthy Strawberry-Orange Tart
This sweet and citrus, Healthy Strawberry-Orange Tart is worth all the time that you'll need to make it. I love to serve it as a special treat for an afternoon tea party, or for a romantic dinner dessert, everyone loves this tart!
The colors are beautiful and the flavors from the strawberry and orange burst as a delightful combination. This recipe really spreads the love around!
To make Strawberry-Orange Tart, you will need the following ingredients: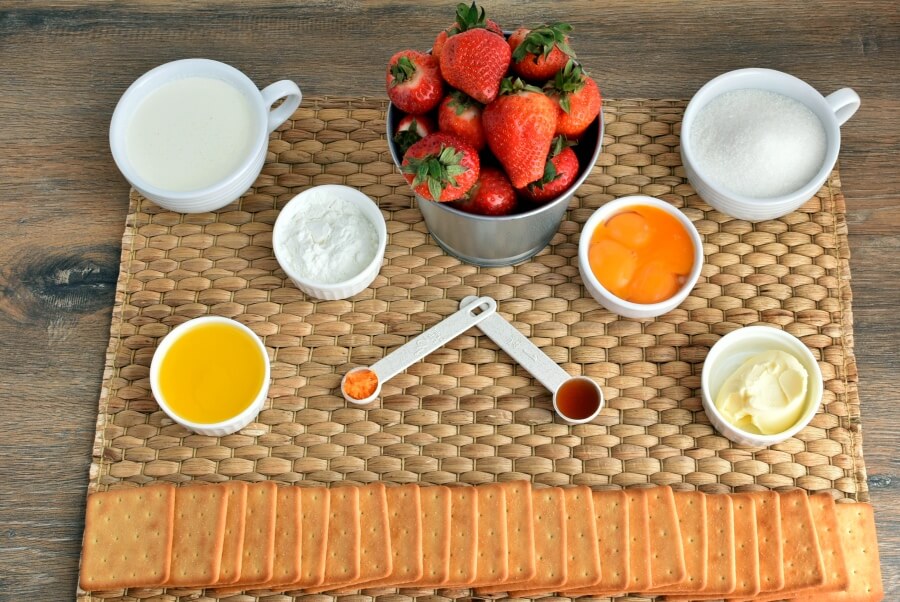 So, how to make Strawberry-Orange Tart?
Steps to make Healthy Strawberry-Orange Tart
Prepare oven

5

Prepare crust

3

Bake crust

10

Prepare filling

2

Add sugar to corn starch

2

Add milk mixture

2

Add flavor

2

Prepare pie

3h

Serve